Mariah Carey Admits Her Failed Acting Career Almost Sent Her to the Grave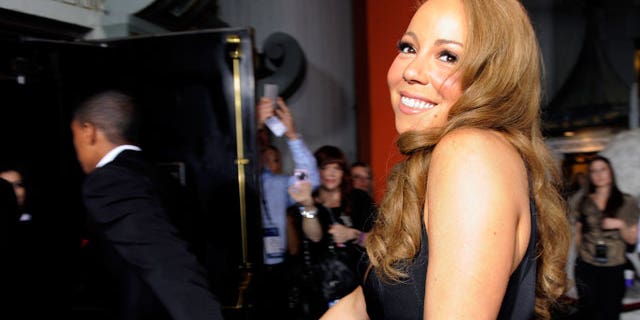 LOS ANGELES – Mariah Carey may be relishing in the rave reviews and Oscar buzz surrounding her new drama "Precious", however her 2001 film disaster "Glitter" still brings some painful memories to the surface.
The film (and Carey's performance on screen and on the soundtrack) was slammed by almost all critics and labeled as one of the worst of all-time, eventually prompting the pop princess to be hospitalized amid an emotional breakdown.
However Carey isn't accepting full responsibility for the "Glitter" gaffe.
"Being here is definitely a milestone. But I had one milestone that almost had me under this stone," Carey told us as the AFI screening of "Precious" on Sunday night. "I didn't realize you really have to be selective with the people that you work with and you have to have that support system and you have to work with people that you feel are geniuses."
Speaking of genius, Carey's physical transformation into a run-of-the-mill, unglamorous New York social worker for the flick is quite a work of art in itself. And coming from a pop diva who imposes a monstrous set of rules when it comes to filming her (on one recent occasion where Pop Tarts was present, Carey refused to be shot from the waist-down and had her own Director of Photography on-hand to ensure the lighting and frame size were exactly as she wanted), this was quite a personal challenge.
"When it first saw the film I thought I looked hideous, I felt completely rancid. I've kind of gotten over it… Have I gotten over it?" she motioned to hubby Nick Cannon, who was quick to disagree.
"Not really," he laughed, shaking his head. "But the performance was phenomenal. I love her in every look. It's Mariah!"
And hey, at least Ms Carey was bold enough to admit she needed a break from fame and glamour and come back down to earth and look a little "ordinary".
"This was such a liberating experience and yet humiliating. But I needed that," Carey added. "We all need that, we need to understand how to be humble and it's a difficult business to do that in. But I'm definitely inspired to work out of my comfort zone after this."