Manuel Garcia-Rulfo talks about remaking 'The Magnificent Seven'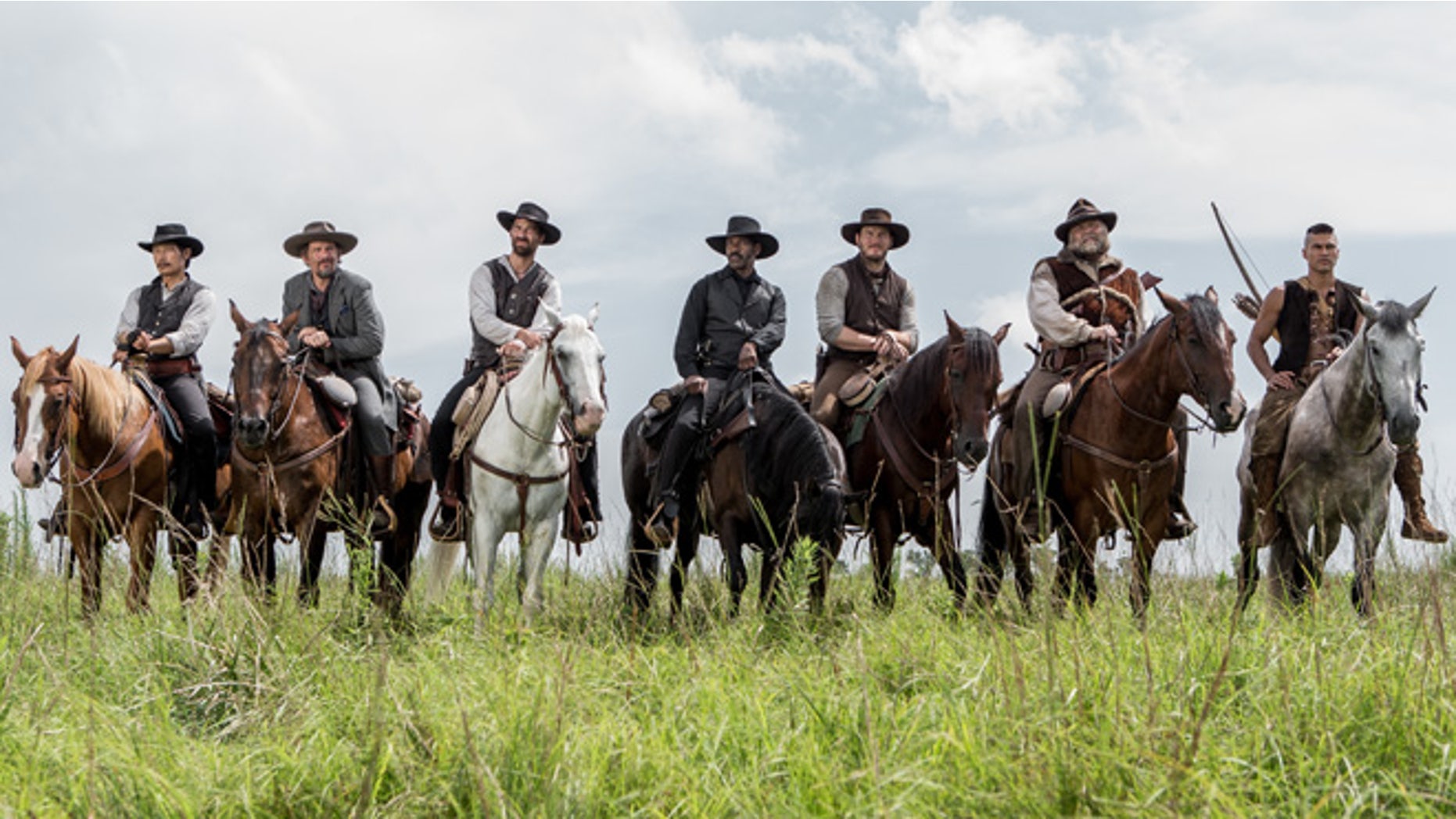 Manuel Garcia-Rulfo remembers sitting down with his father watching old western movies while living in a ranch in Jalisco, Mexico and dreaming of one day being part of that world.
In "The Magnificent Seven," out in theaters on Friday, the 35-year-old actor got to strap on his boots and jump into the cowboy world that he loved as a kid.
"The opportunity to be in a western of this magnitude – it's just amazing," he told Fox News Latino recently. "To be a kid again and get on a horse and shoot (guns)."
In this remake of the iconic 1960 west film of the same name, Garcia-Rulfo plays Vazquez, a Mexican outlaw who decides to join other outlaws to protect a town under the siege of a corrupt industrialist. He said the first time he read the script, the character resonated with him on so many levels.
"I thought it was very interesting to try to play him," he added. "When I read scripts images started popping up in my head about the character and I always stay with those images because they come from a very instinctive place and it fires you up a little … and with Vasquez (it was like that)."
The actor described his character as an "opportunist" who feeds on adrenaline.
"He loves to be on the line between life and death and loves to defy death," he added. "He's into action, into adrenaline."
Garcia-Rulfo, who learned to speak English as a teenager when his parents sent him to Vermont to learn the language, knew how to ride horses before taking the role. But getting to train with horses and then learning how to shoot guns like he was an outlaw was like being a kid again.
"It was amazing. We were in Louisiana for months before shooting training and we had the best trainer," he said. "It was just fun. We made competitions to see who was the best – Chris (Pratt) was the best. He's too good with the gun."
He wouldn't say who was the worst.
Director Antoine Fuqua has said that he wanted to create a diverse cast for the film – not to make a statement, but because it would reflect the historical reality of the time period.
"There were a lot of black cowboys, a lot of Native Americans; Asians working on the railroads. The truth of the West is more modern than the movies have been," he told Vulture.
It's a sentiment that Garcia-Rulfo agrees with.
"That's (also) the way life is now. And I think it's the way life was back then," he told FNL. "That's how America started – people from Asia, Europe, everywhere."
He said there was still some hesitation on his part when he jumped into the project because he was afraid that his character – being a Mexican – would be very stereotypical. Luckily, Fuqua had other ideas.
"When I talked to Antoine about the character he said, 'Manuel I want you to be as authentic as you can be. Go to the wardrobe people tell them your ideas, and if you see something in the script that is not authentic for you as a Mexican, you change it,'" Garcia-Rulfo recalled. "To me it's important to have that authenticity (and) I was grateful to bring my own thing and the way I see the character."
The actor said the new movie still stays true to the essence of the original but it has a fresh feel to it.
"Antoine brought his own stamp to the movie and I think he modernized a western," he said. "It's a funny, great action. It's just very different without leaving the essence of the story."