'Mamma Mia' star Amanda Seyfried reveals husband's 'issues' with her working alongside ex Dominic Cooper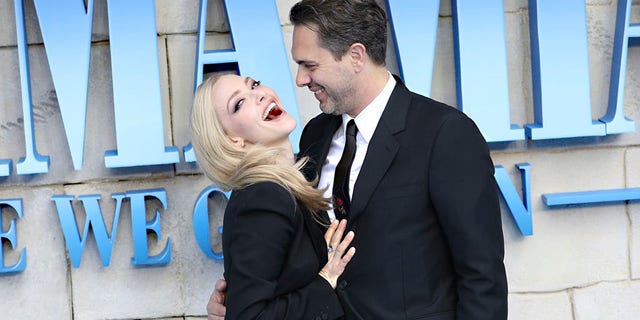 "Mamma Mia!" star Amanda Seyfried revealed her husband, Thomas Sadoski, had some reservations about the 32-year-old actress starring alongside her ex-boyfriend in the upcoming sequel.
"I think he has the same kind of issues that I would have if we were hanging out with his ex-girlfriend from long ago," she told The Mirror. "I think it's always like, 'I'm so in love with this person, so that person must be so in love with her too.'"
Seyfried and English actor Dominic Cooper played a couple in the 2008 original flick "Mamma Mia!" Both actors, who were together in real life for three years, are in the new movie "Mamma Mia! Here We Go Again."
KYLIE JENNER, TRAVIS SCOTT POSE FOR A SEXY GQ PHOTOSHOOT, OPEN UP ABOUT THEIR LOVE AND THE 'KARDASHIAN CURSE'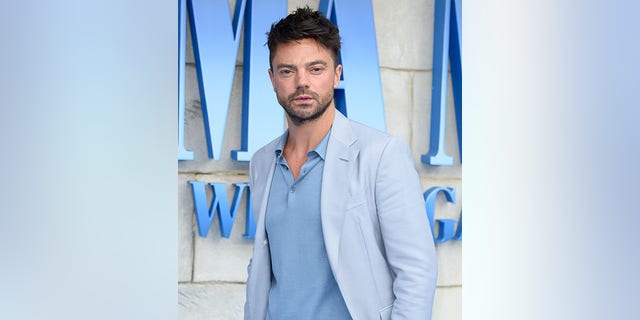 The actress confided, "I assume everyone's in love with Tommy because I'm in love with him. I assume that everybody sees him the way I do. I'd guess he assumed Dominic is in love with me the way he's in love with me."
However, she declared, that's "just not the case." Though Seyfried admitted she preferred her husband "be jealous than completely fine with it."
"He's been great," she added. "He's very supportive and he loves this movie, and [he and Dominic] got along absolutely fine when we were shooting."
KHLOE KARDASHIAN AND TRISTAN THOMPSON ARE IN COUPLES THERAPY, FAMILY FRIEND SAYS
Seyfried and Sadoski met on the 2015 set of an off-Broadway play. At the time, Seyfried was dating actor Justin Long and Sadoski was married to Kimberly Hope.
"We were both in bad relationships ... [Thomas] never flirted, never disrespected his wife. That was another reason why I thought, later on, that I could marry him,'" she recently told PorterEdit.
But Seyfried soon found herself single and it wasn't long before Sadoski ended his eight-year marriage.
"It was amazing," Seyfried recalled of being free to date "The Newsroom" actor. "It felt healthy and freeing and clean. We can tell the story without any guilt."
They married in March 2017.
Fox News' Sasha Savitsky contributed to this report.