Macklemore tweeted in 2009: 'Bush knocked down the towers'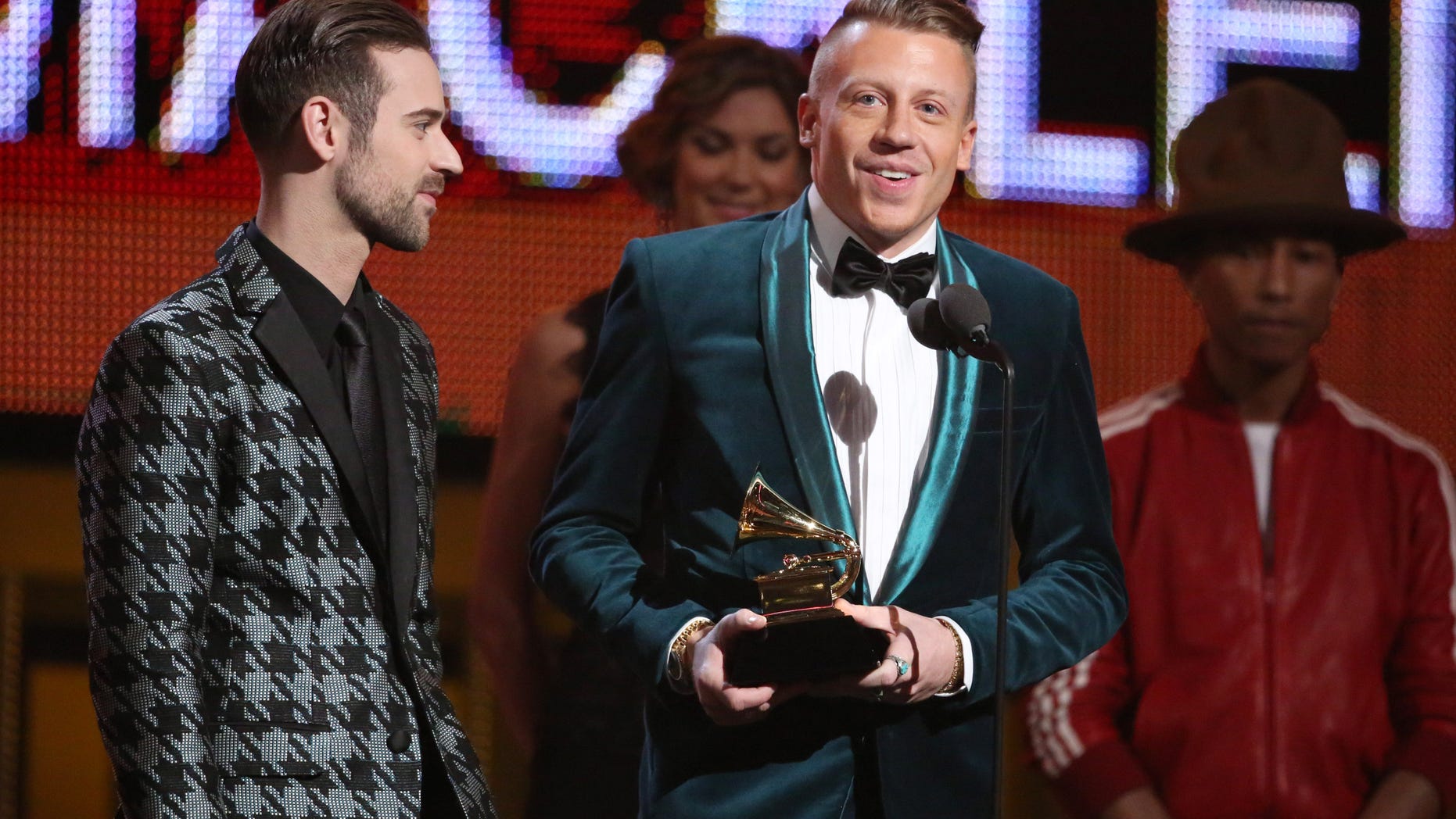 LOS ANGELES – Macklemore is the toast of the Hollywood music community, having taken home four Grammys this past Sunday and injecting some politics into the telecast with a mass wedding performance advocating marriage equality.
But is the award winning musician also a Bush-blaming September 11 conspiracy theorist?
In a tweet from his authorized account dated September 18, 2009, Macklemore wrote: "911... bush knocked down the towers."
Since the old tweet has reemerged, the musician's Facebook page has come under fire by angry critics.
"How can you disrespect the memory of those lost on 9/11? How about you stick to making crappy music and leave the forward thinking to those of us with half a brain," one wrote, as another weighed in that the remarks were "delusional and disrespectful," while others urged him to leave if he "doesn't like our country."
It isn't the first time the singer/songwriter targeted the former administration.
"Where's Dick Cheney at? Probably off in Iraq finding some oil to tap, tell 'em I got up on that and y'all still think it was Bin Laden," states the lyrics from Macklemore's 2005 album "Language of My World." "When it was us and the Masons, plotting on oil profits."
A rep for Macklemore did not immediately respond to a request for comment.
Follow @holliesmckay  on Twitter.