Actor Luke Perry, who gained fame as a teen heartthrob on "Beverly Hills, 90210" and became a fan-favorite TV dad with his starring role on the hit series "Riverdale," has died at age 52 after suffering a massive stroke.
"He was surrounded by his children Jack and Sophie, fiancé Wendy Madison Bauer, ex-wife Minnie Sharp, mother Ann Bennett, step-father Steve Bennett, brother Tom Perry, sister Amy Coder, and other close family and friends," Perry's publicist Arnold Robinson told Fox News Monday. "The family appreciates the outpouring of support and prayers that have been extended to Luke from around the world, and respectfully request privacy in this time of great mourning."
LUKE PERRY, '90210' AND 'RIVERDALE' STAR, REMEMBERED BY CELEBRITIES AS TV ICON AND 'KIND PERSON'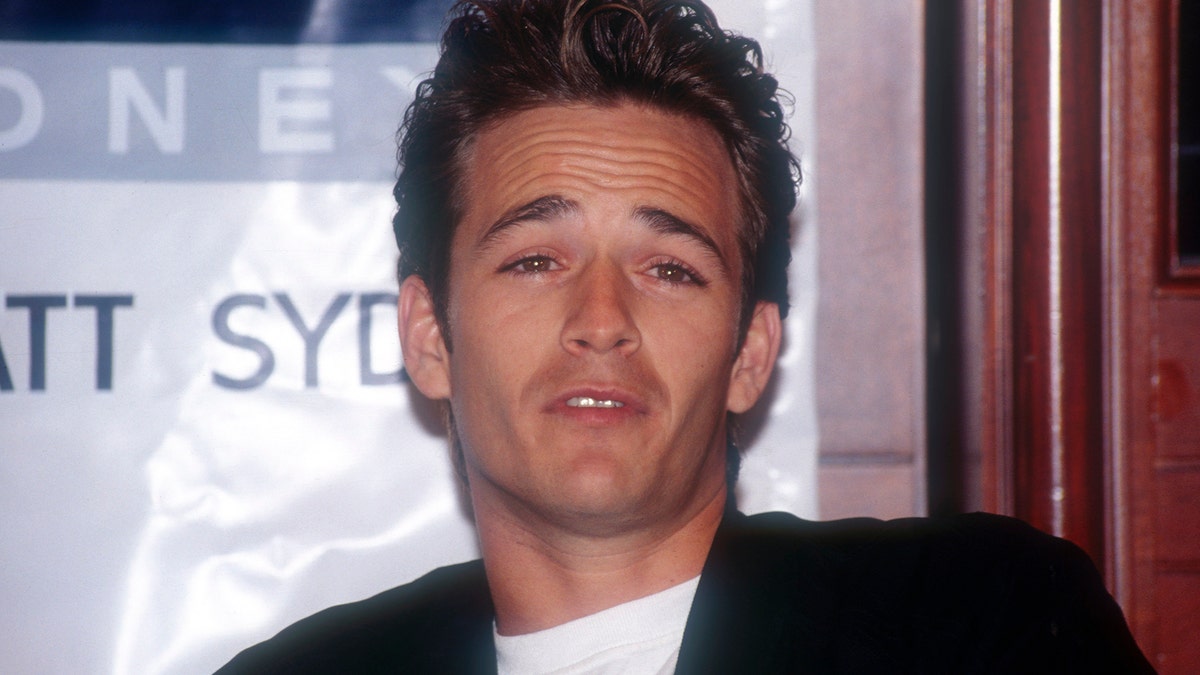 Robinson said no further details were being released at this time.
Last week, Perry was admitted to a hospital for "observation." At the time, his rep did not confirm reports that he had suffered a stroke. According to TMZ, paramedics responded to a call at the star's home in Sherman Oaks, Calif., at approximately 9:40 a.m. on Wednesday. The call came into the fire department for someone suffering a stroke, the gossip site reported.
DON'T ASK LUKE PERRY ABOUT '90210'
The incident occurred the same day that the "Beverly Hills, 90210" reboot was announced.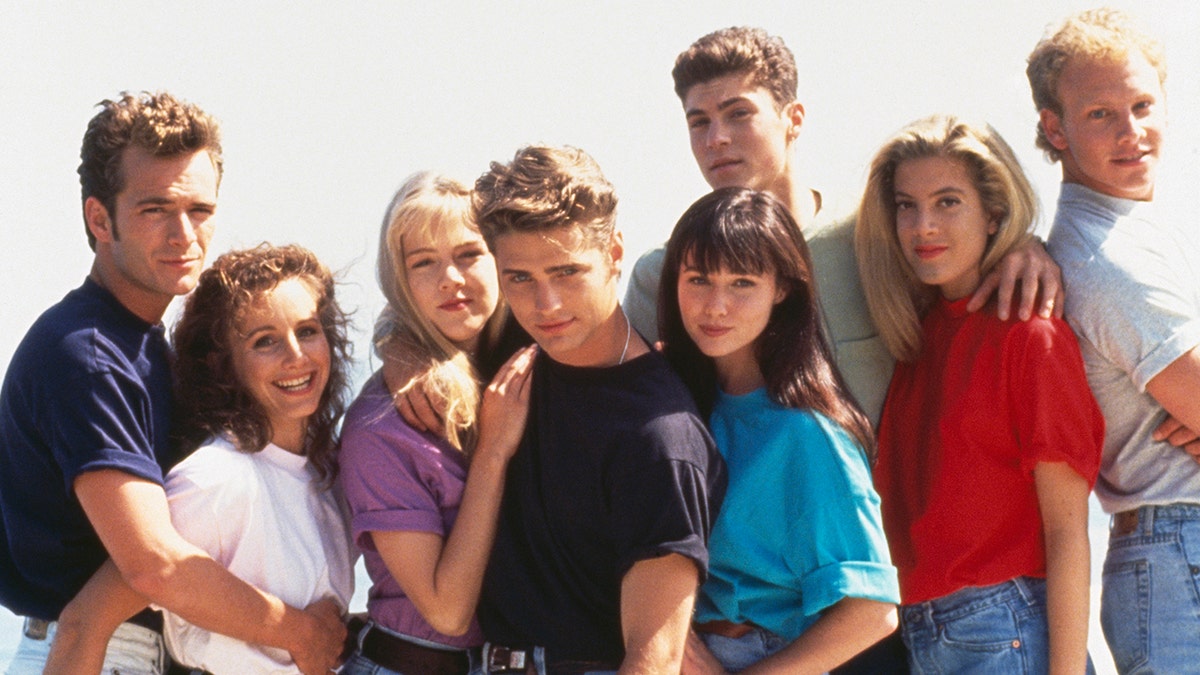 Perry, 52, was not attached to the new project, though former co-stars Ian Ziering, Jason Priestley, Brian Austin Green, Tori Spelling, Jennie Garth and Gabrielle Carteris will reprise new versions of their prior roles on the series.
On Sunday, Perry's "90210" co-star Shannen Doherty said she had been in contact with the actor, who played her on-screen love interest, Dylan McKay.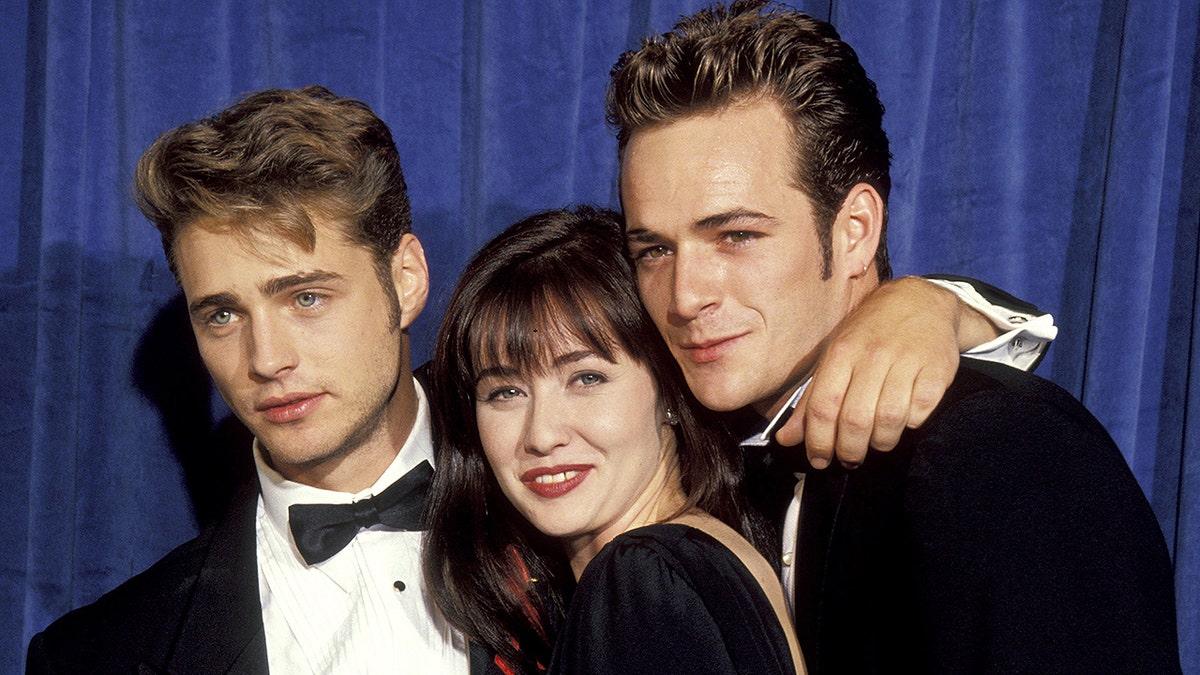 'BEVERLY HILLS 90210' STAR LUKE PERRY'S MOST ICONIC ROLES
"I can't talk about it here 'cause I will literally start crying," Doherty told Entertainment Tonight. "But I love him and he knows I love him, and I'm in contact ... It's Luke, and he's my Dylan."
When asked how Perry was recovering, Doherty's voice began to break.
"He's gonna — everybody just keep positive, wonderful thoughts, and that's all I'm gonna say," she stammered.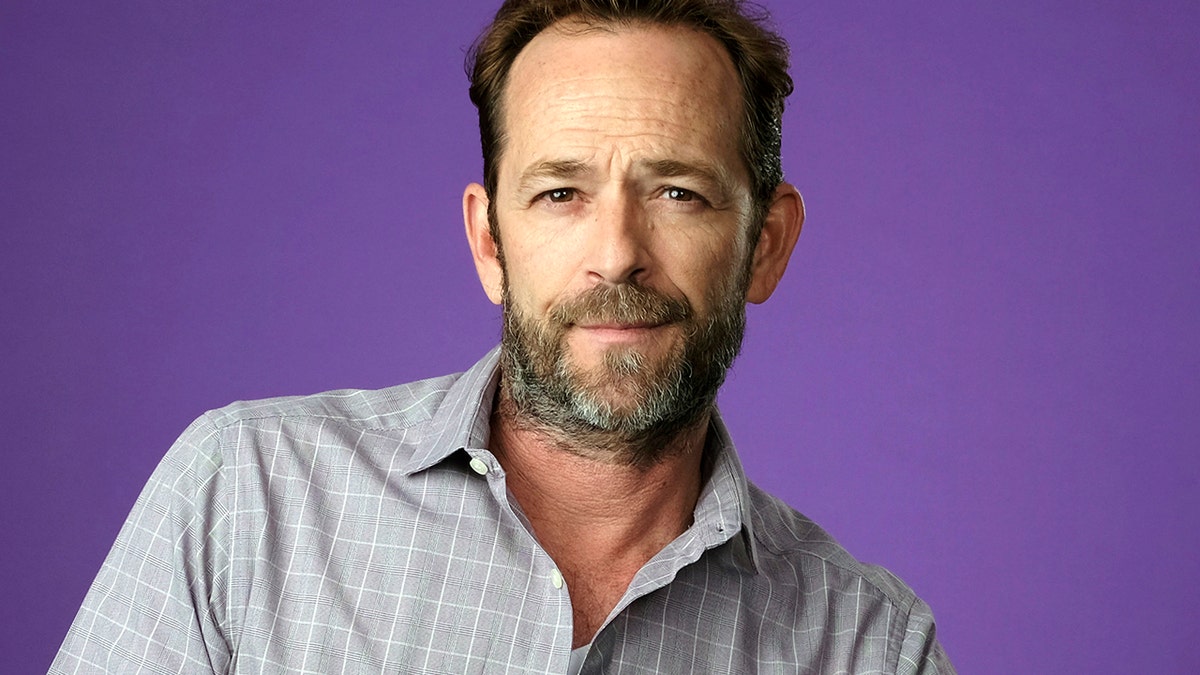 Perry opened up about the impact "90210," which ran from 1990-2000, had on his life in a 1993 interview.
"The show has changed my life immeasurably. I mean life is certainly never going to be the same," Perry said in the interview. "It has been good for the most part. It certainly has some drawbacks, but I'm not b---hing. It has given me an opportunity to explore my talent. It's given me a good chance to work with some people that I like and I enjoy it."
He had a slight change of heart in 2015 when he told Fox News he doesn't enjoy discussing the series.
"[It's like] third grade," he told us at the time. "How much does that matter to you right now?
"It's just not relevant to anything I am doing anymore."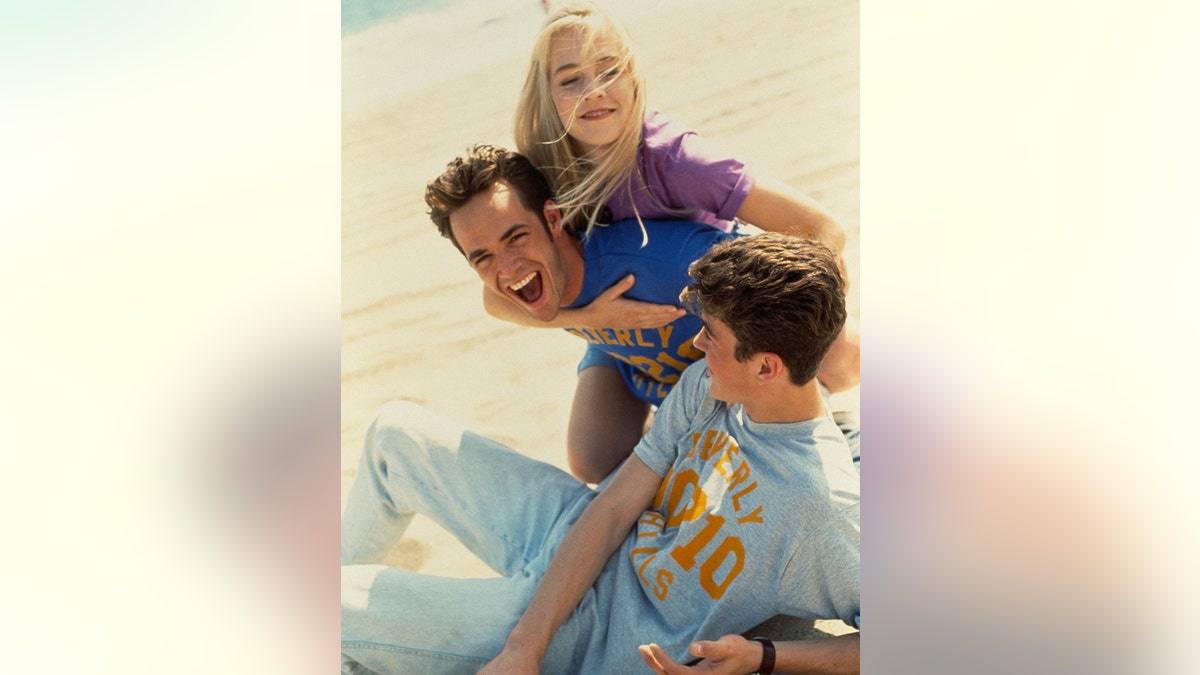 The actor told The Associated Press in a 2006 interview that he was inspired to act after seeing a photo of Paul Newman on his mother's mirror.
He recalled his mother telling him of Newman, "He's the most beautiful man in the world, honey ... he's a movie star."
"I thought, 'OK, that's cool.' I watched him and, 'Yeah, man, who didn't want to be Paul Newman!'"
'90210' ACTOR LUKE PERRY OPENS UP ABOUT PAST CANCER SCARE
Though best known for his "90210" role, Perry had steady acting work ever since the series ended.
His most recent role was on the hit high school-based series "Riverdale" as Archie's father, Fred Andrews, for three seasons of the CW series. A fourth season has been announced but it remains unclear how the series will handle Perry's death.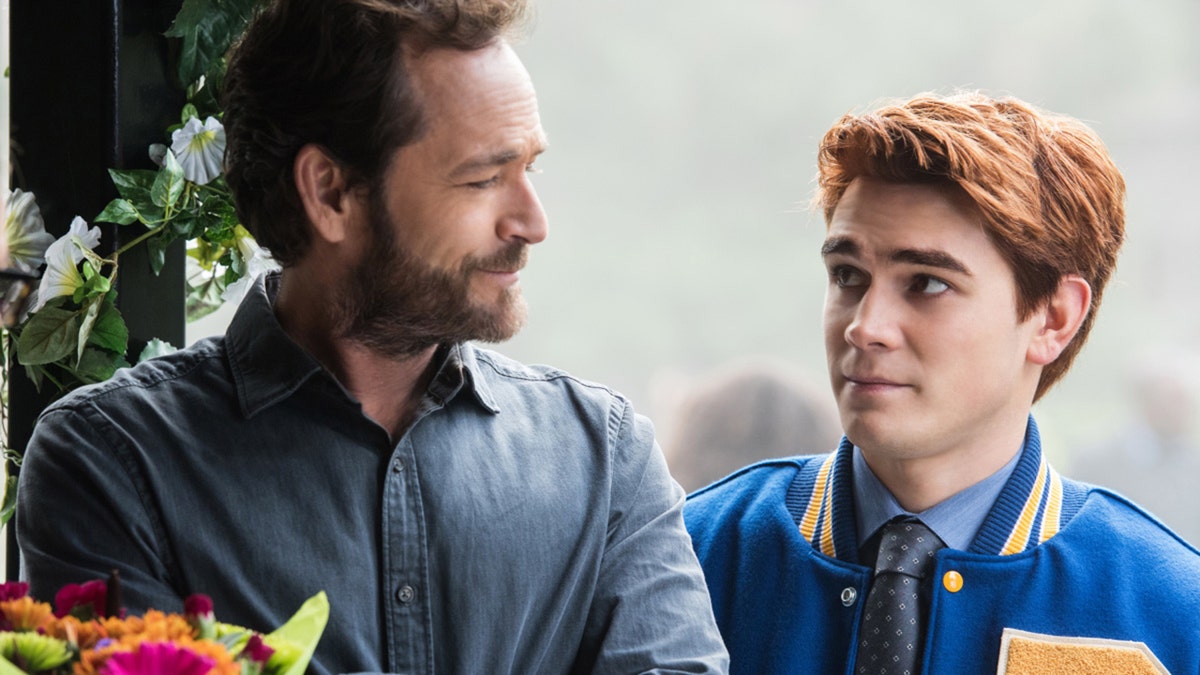 "Riverdale" executive producers and The CW told Fox News in a statement they were "deeply saddened" to learn of Perry's death.
"A beloved member of the Riverdale, Warner Bros. and CW family, Luke was everything you would hope he would be: an incredibly caring, consummate professional with a giant heart, and a true friend to all. A father figure and mentor to the show's young cast, Luke was incredibly generous, and he infused the set with love and kindness. Our thoughts are with Luke's family during this most difficult time."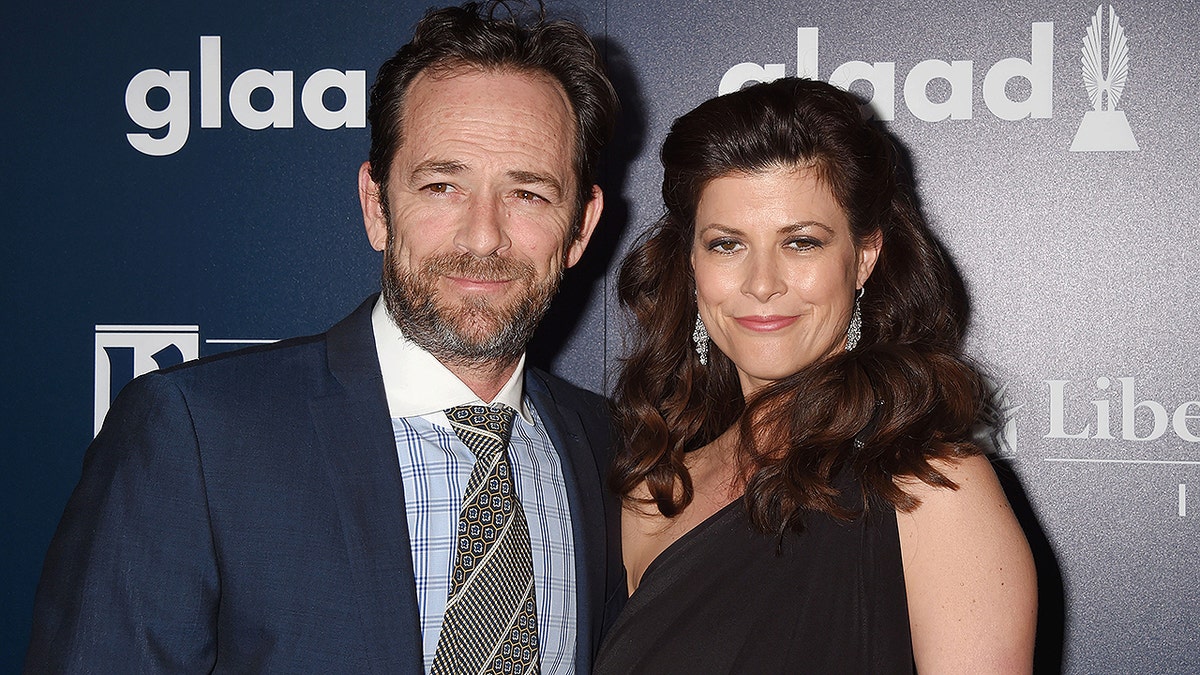 Perry had roles in many films including "The Fifth Element," "8 Seconds" and "American Strays." He also appeared in HBO's hit "Oz" and lent his voice to cartoons like "The Incredible Hulk" and "Mortal Kombat."
Perry is slated to appear as Scott Lancer in the upcoming Quentin Tarantino-directed Manson murder film "Once Upon a Time in Hollywood."