Linkin Park's Chester Bennington dead at 41 from apparent suicide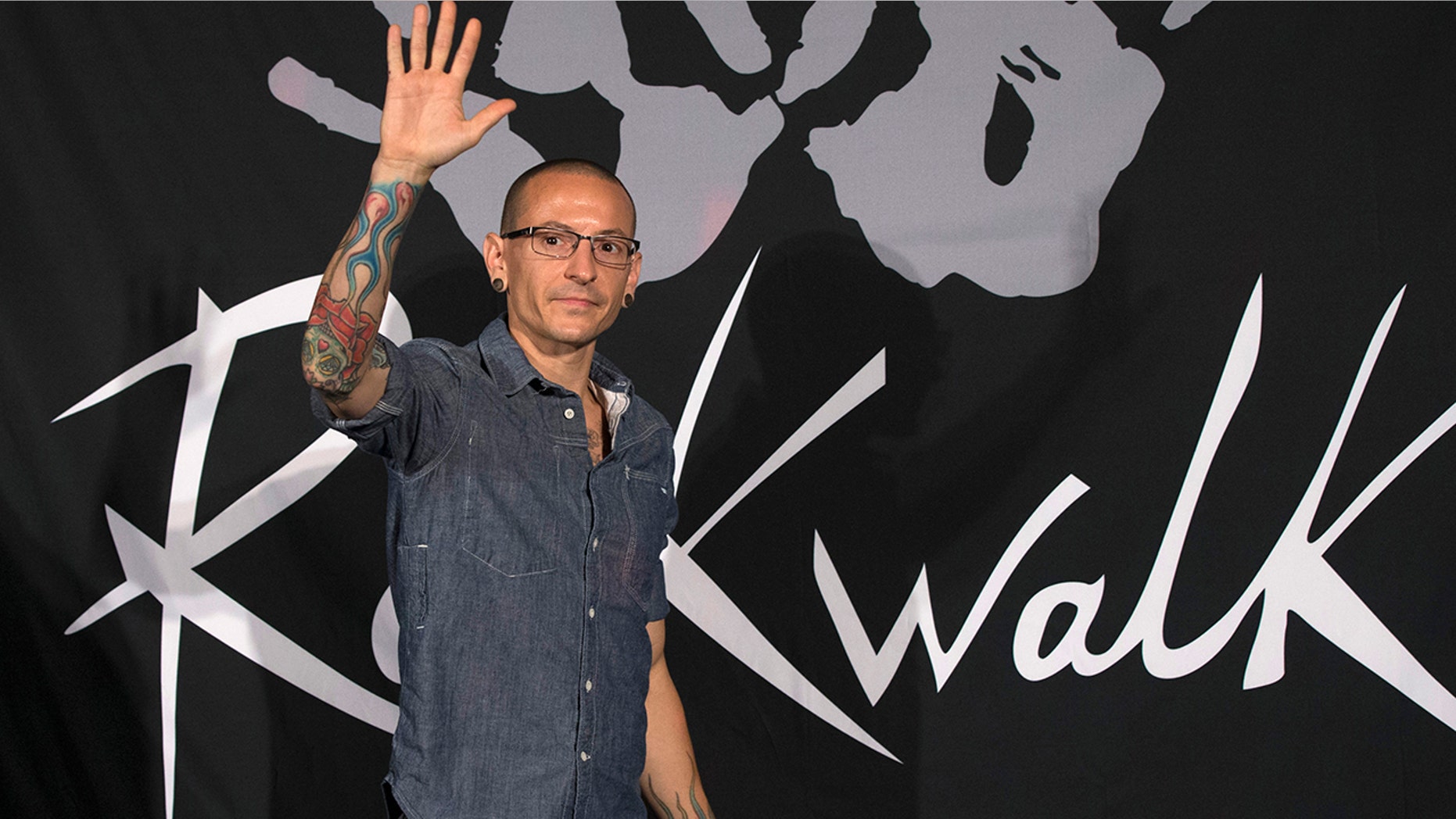 Linkin Park singer Chester Bennington has died at the age of 41, the Los Angeles County Coroner told Fox News. A spokesperson for the coroner's office confirmed that the death is being investigated as an apparent suicide.
Bennington was found dead in a private residence in Palos Verdes Estates in Los Angeles County at 12 p.m. authorities told us. He allegedly hanged himself, according to TMZ.
The gossip site reports the singer struggled with drug and alcohol addiction and had previously talked about suicide as the result of childhood trauma and abuse.
Band co-founder and producer Mike Shinoda said on Twitter he was "shocked and saddened."
"Chester Bennington was an artist of extraordinary talent and charisma, and a human being with a huge heart and a caring soul. Our thoughts and prayers are with his beautiful family, his band-mates and his many friends," Warner Bros. CEO and Chairman Cameron Stang said in a statement to Fox News. "All of us at WBR join with millions of grieving fans around the world in saying: 'We love you Chester and you will be forever missed.'"
LINKIN PARK'S CHESTER BENNINGTON DIED ON CHRIS CORNELL'S BIRTHDAY
For years, he acted as the frontman to the rock group, whose hits include "Faint," "In the End" and "Crawling."
The news comes on the same day the band debuted a new music video for the song "Talking To Myself" off their latest album, "One More Light." Previously, Bennington described how personal the new album was to him on the band's official Facebook page.
"In the beginning, we wanted to challenge ourselves musically… but then it became more about our lives," he said. "I sang things in the lyrics of this album that only my wife and closest friends know. I did it because I know there are other people out there who have gone through the stuff I have, and it feels better to know you're not alone."
The band's website listed show dates to promote the album spanning from July 27 to October 22. Linkin Park's debut album, "Hybrid Theory," sold 10 million copies in 2000. The follow up album in 2003, "Meteora" earned the band another 4 million. Since the news of Bennington's death, the band has posted tribute photos of him to its social media pages.
When he got his big break in 1999, Bennington was an assistant at a digital-services firm in Phoenix. A music executive sent him a demo from the band Xero, who needed a lead singer. Bennington wrote and recorded new vocals over the band's playing and sent the results back. He soon got the gig and the band then changed its named to Hybrid Theory, then Linkin Park.
Bennington told The Associated Press in 2010 that because of the sound the band is known for, it's virtually impossible to satisfy their many kinds of fans.
FRENCH SINGER REPORTEDLY COLLAPSES, DIES ON STAGE
"We're making music for us, that we like. We're not making music for other people," he said. "We're not thinking, 'Let's make a pie-graph of all our fans and find out how many people fit in whatever category and then make the perfect album for them.' Like, that would be absolutely ridiculous."
Bennington was close friends with Chris Cornell, who died by hanging earlier this year, and performed Leonard Cohen's "Hallelujah" at the Soundgarden singer's memorial in late May.
Bennington leaves behind six children from two marriages.
Fox News' Diana Falzone and The Associated Press contributed to this report.