Lindsay Lohan's Behavior Growing More Erratic As Legal Troubles Mount, Insider Says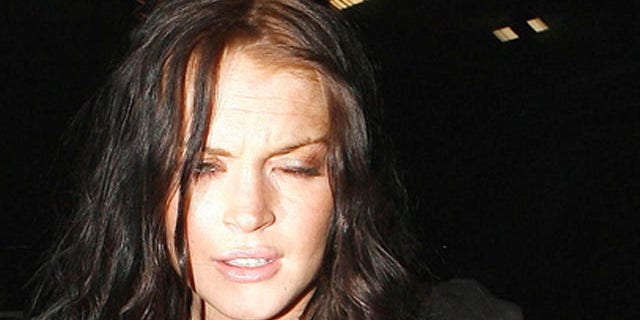 Lindsay Lohan is a prime example of a young star struggling to cope with the pressures of Hollywood. And as her legal problems mount, it appears her behavior is continuing to grow more and more erratic.
"Lindsay often talks about herself in the third person, it is like she's totally separated from herself," a source close to the "Mean Girls" actress told Pop Tarts. "It is 'Lindsay Lohan' doing the drugs and violating the terms of probation, she doesn't see herself as the one doing all these things wrong."
According to Los Angeles-based psychologist Nancy B. Irwin, who does not treat Lohan, such a characteristic often stems from an individual trying to disown responsibility for his or her behavior.
"In the worst case scenario, it's a sign of somebody having multiple personally disorder, but sometimes it is not altogether unhealthy if the person is able to see themselves from a different perspective," Irwin said. "But I'm not surprised hearing this supposed behavior coming from a celebrity – when you see so much of yourself on television and in print, many naturally start seeing themselves as another entity and fragment themselves as a way to avoid owning up to their own decisions and choices."
Last Friday, Judge Elden Fox sentenced Lohan to what would have been at least one month behind bars after failing two court-appointed drug tests before she was released on a $300,000 bail. Nonetheless, she is due back in court for another hearing on October 22nd where it is expected she will have to serve at least a small portion of time at Lynwood Correctional Facility for her violations.
"I'm very surprised the she was released, but she's just delaying the inevitable," Santa Monica Criminal Defense Attorney, Steve Cron, said. "Lindsay will be sent straight back to jail, I doubt Judge Fox is going to let her get away with this."
We're told Lohan's relapse, just weeks after a stint in prison and at UCLA's rehab facility, was a result of her recent trip to her East Coast roots.
"Lindsay's a lot more clean when she is in L.A – her New York crowd of friends are much more party-going and are worse for her, so many of them want to see her fall," added our insider. "Dina (Lindsay's mom) also really wants Lindsay to move back to New York – so subconsciously; it may just have been her way of trying to prove to her mom that it isn't where she needs to be."
A rep for Lohan did not respond for comment.