Liberal author Jonathan Tasini celebrates fatal GOP train accident: 'God is working hard today'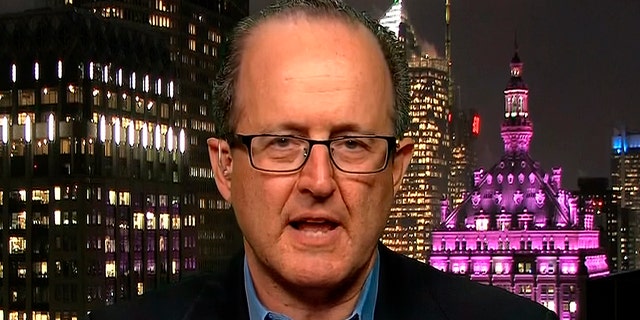 Author and self-proclaimed CNN "talking head" Jonathan Tasini took to Twitter on Wednesday to declare that "God is working hard today to clean up the stink" because a "train full of Goopers" slammed into a dump truck moments after the news broke that GOP lawmakers were in a collision that resulted in at least one death.
A train carrying members of Congress to a Republican retreat in West Virginia hit a truck on the same morning that South Carolina Republican Rep. Trey Gowdy announced that he is retiring from Congress at the end of his term.
Tasini, who penned a column for CNN as recently as Jan. 13, decided the two stories were the result of God ridding Washington D.C. of his political opponents.
"Wow, btwn train full of Goopers hitting truck and this, God is working hard today to clean up the stink. Thank her. #TreyGowdy #goptrainwreck," Tasini wrote in a now-deleted tweet.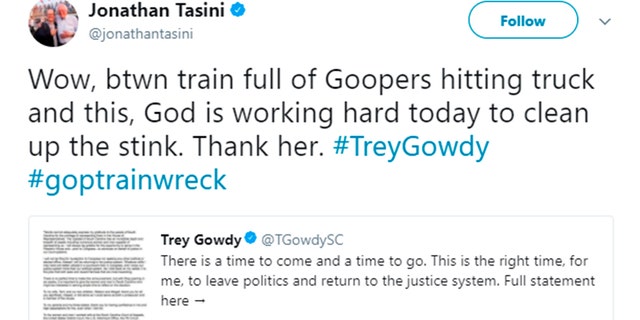 The Bernie Sanders surrogate might have pulled off the worst comment-to-like ratio in the history of Twitter, as roughly 781 people commented while only 21 felt inclined to "like" the disturbing message at the time he deleted the tweet. Tasini was slammed in the comments beneath his anti-GOP message, with one user writing, "From one media figure to another: you're going to regret posting this."
Tasini claims to be a "CNN talking head" in his Twitter bio, but the network was quick to point out that he isn't paid by them when Fox News reached out for comment. CNN presumably contacted Tasini because he quickly sent a follow-up tweet after several users tagged @CNN beneath his original tweet stating, "Let me save you time. I don't work for CNN. They don't pay me. They can't fire me. I apologized nonetheless."
It's unclear when Tasini last appeared on CNN, but video of a segment from November 2017 when he appeared with Brooke Baldwin is pinned atop his Twitter feed. He wrote a column headlined, "Why Walmart's bait and switch matters," for the network's website earlier this month.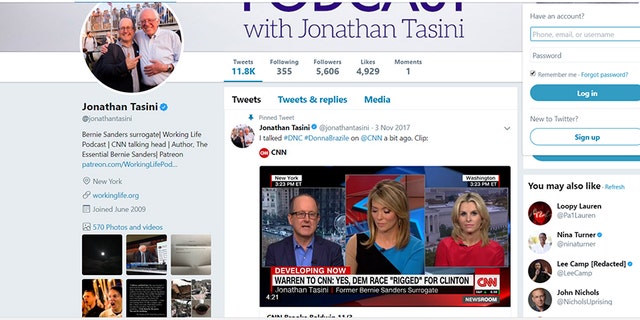 CNN declined comment when asked if the network condemns the tweet or if Tasini will be allowed to appear on the network or write for its website in the near future.
After being criticized for the insensitive tweet, Tasini deleted it and claimed it "was poked out in midst of convo w 2 colleagues on the deep racism/hypocrisy/criminality promoted by GOP or as GOPer Amanda Carpenter says, gaslighting of America."
Tasini has written several books, including "The Essential Bernie Sanders and His Vision for America," and hosts the "Working Life" podcast. He has also launched several unsuccessful bids to become an elected official.
Meanwhile, the White House confirmed in a statement that there was one "fatality" and one serious injury in the train crash; lawmakers said this involved those in the truck, which may have been stuck on the tracks when it was hit.