Laila Ali Fights to Keep Students Healthy, Shares Her No-Nonsense Approach to Staying in Shape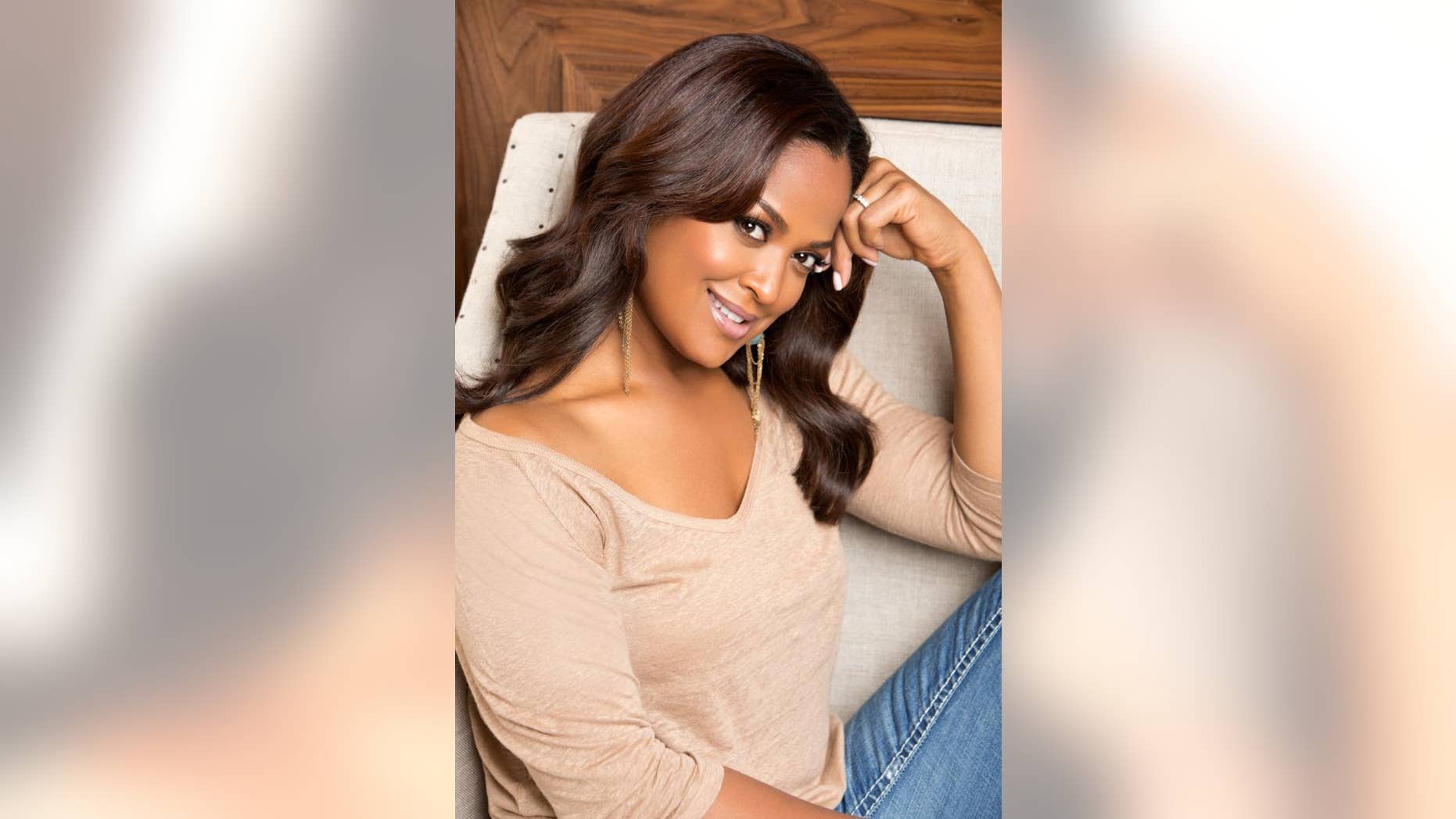 Laila Ali is determined to throw a knockout punch to cavities.
The former boxer, a four-time undefeated champion with 24 wins and 0 losses, is now a mother of two who is ready to fight to give underserved students the tools for a winning, bright future. The 38-year-old has teamed with Colgate Bright Smiles, Bright Futures to combat two common problems many schoolchildren face: lack of school supplies and tooth decay, the latter of which — while highly preventable — remains the most common chronic childhood disease, affecting millions around the world who lack basic dental care.
As a mom to school-age kids herself, it's no wonder Ali is stepping in to help raise awareness.
Fox News Magazine spoke exclusively with Ali about her latest partnership, her father Muhammad Ali's legacy, and her favorite healthy habits for inspiring others to break a sweat.
FNM: What inspired you to get involved with Colgate Bright Smiles, Bright Futures?
LA: Anything that involves kids — their health and wellness — I'm all for it. Being that our gums are a gateway to the rest of our bodies, people don't realize the importance of proper hygiene. I love that, for the past 25 years, Colgate Bright Smiles, Bright Futures has helped reach out to kids in underserved communities with free dental screenings and oral health education, as well as giving them free toothpaste and toothbrushes. They're celebrating their 25th anniversary by kicking off "25 Days of Smiles," and the whole purpose of that is to raise awareness of poor oral health and lack of school supplies. Colgate has teamed up with Kids in Need Foundation (KINF), which is an organization that provides free school supplies. From now until October 31st, you can follow @ColgateBSBF on Twitter and share your school picture using #SmileforPictureDay. For every photo shared, Colgate will donate $1 to KINF. Everyone's on social media these days, so it's a win-win for everyone.
FNM: As a mom yourself, what's it like teaching your kids the importance of brushing?
LA: I have been very fortunate because it was pretty easy for me, honestly. I started very young with my kids and I made it fun for them. We would brush our teeth together and it became a ritual. My daughter brushes her own teeth and she's five. I'll go behind her and brush them for her again and she lets me. When we go to the dentist, they'll get rave reviews on how good they're taking care of their teeth. They actually look forward to visiting the dentist and I always remind them that taking care of their teeth means we'll be able to enjoy our visits to the dentist. But I know it's not that easy with everyone. I do think brushing your teeth with the kids helps a lot, for two minutes two times a day, but it needs to be consistent.
FNM: Speaking of healthy habits, what's your workout routine like these days?
LA: It varies. I get bored pretty quickly. I used to work out my hardest when I was a competing athlete. I don't compete anymore, so it's all about finding motivation. Right now, I really love running and just having that time to myself. And when I don't have much time, I like high-intensity workouts where I will, for example, get on the treadmill and run at a very fast pace, jump off to the side, rest, and jump back on. But sometimes, I'm in the mood for Pilates or just hitting the heavy bag and getting an old fashioned workout. For me, I like to mix it up so I can stay motivated and not get bored. I like to get a good sweat out of my workouts, and I do them five times a week for at least an hour.
FNM: Your father's passing has greatly impacted your family, as well as the world. How are you feeling these days?
LA: I feel good. Things are slowly returning back to normal in terms of the world dealing with the loss of my father. It's something that I've prepared myself for over the years. You can never be fully prepared when it actually happens, but because of my belief that he's in a better place now, and he's no longer struggling, that gives me comfort. I'm OK, I'm good.
FNM: Growing up, what was your father like?
LA: He was a very loving father. He was the type of dad who would give you anything you wanted, totally not a disciplinarian, but he did want us to be good Muslim girls (laughs). But I was the one who always rebelled against that. We did bump heads there a little bit, but he respected me in the same way I respected him. But he always wanted to put smiles on our faces all the time. He always wanted to keep his kids happy and he did an amazing job doing that.
FNM: You're a legend in female boxing. Now that more women are stepping into the ring, what advice can you give to female boxers or MMA fighters?
LA: Whether you're a male or female, you need to make sure it's something you truly want to do. A contact sport like boxing or MMA means you're putting your life on the line and there's someone who literally wants to take your head off. You need to understand the ramifications of the things that could potentially happen to you in the ring. Once you get past that, you need to get a trainer who takes you seriously, especially if you're a female as a fighter, not just as a sideshow or someone who just wants to train you as charity work. You need somebody who really believes in you and your talent.
FNM: Is there a fighter, male or female, that you've been admiring lately?
LA: I really like to watch Triple G (boxer Gennady Golovkin). I'm also a fan of (boxer) Claressa Shields. She's the first woman to win gold medals in the Olympics two times in a row. She's a very talented boxer and I just like who she is as a person. Those are two people I'm going to keep my eye on.
FNM: I understand you also love cooking. What's your all-time favorite dish to make, and how can we make it like you?
LA: I would say my seafood gumbo. That's a family tradition and it's a recipe I've perfected and continue to get better at over the years. I would be confident in entering a contest with that gumbo! As far as making it like me? That would be hard because there's a lot of technique involved in making it as good as me. However, I will be coming out with a cookbook in fall 2017, and I'm going to have the recipe in there. And I might tell you exactly how I make it. or I might change a couple of spices … Just kidding, I'm playing!