Ladies from 'Rica Famosa Latina' reality show draw blood in TV brawl gone wild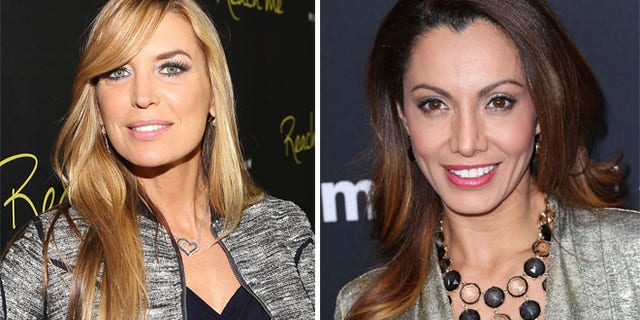 NEWYou can now listen to Fox News articles!
The ladies of "Rica Famosa Latina" drew blood in a scripted brawl that became too real.
The hot-blooded participants of the Spanish-language show – think a Latino version of Bravo's "Real Housewives" – were reportedly taping a scene at a fashion event in Culver City, California when all hell broke loose.
According to TMZ, the police report said the Estrella TV producers had planned to shoot stars Sandra Vidal and Victoria del Rosal arguing over a dress.
However, it all went a little haywire when Vidal took a glass of wine and smashed it over del Rosal's head and cut her with the jagged, broken end.
The scripted version had Vidal throwing the wine glass at a mannequin followed by del Rosal throwing wine back at Vidal.
Del Rosal was rushed to the hospital with cuts on her head and chest.
TMZ reported neither woman will be charged as it was a mutual catfight for a TV show.
On Instagram, del Rosal posted a photo of her stitched-up injuries to her chest and neck, with the words in Spanish: "Say no to violence! It's not acceptable… of any kind. Long live peace."
"Million thanks and blessings to all my friends, family and those who sent beautiful messages that have raised my spirits..." she wrote in Spanish. "Lots of appreciation for those who took a moment of your time to call me or write to me. From this, I learned a lot… nothing is more important than life itself."
Vidal, who is Mexican singer Pablo Montero's ex, has not commented on the incident. However, the website SoyGrupero.com.mx reported she has started legal action after del Rosal accused her of attempting to kill her.