Kristen Bell blasts Trump administration's immigration policies, says 'families fight back'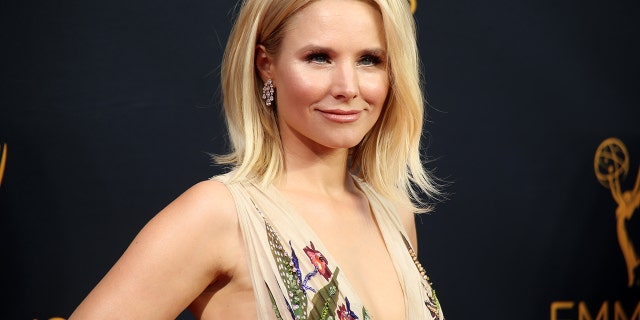 Actress Kristen Bell slammed the Trump administration's border policy that has separated thousands of immigrant children from their parents at the U.S.-Mexico border, saying she would "not rest until these children are back where they belong."
Bell, 37, told People that she would fight the policy. "The Good Place" star and her husband, Dax Shepard, have two young children.
"As a mother, my family is my first priority. And do not underestimate the love of family," Bell told People. "When you attack one family, you attack all families. And families fight back."
"We will not rest until these children are back where they belong," she continued.
GWEN STEFANI DENIES REPORTS SHE'S STRUGGLING TO SELL LAS VEGAS RESIDENCY TICKETS
The "Veronica Mars" star has co-founded "This Bar Saves Lives," an agency that works to combat childhood malnutrition around the world. "This Bar Saves Lives" has also been raising money for RAICES, a nonprofit promoting that "provides legal services to underserved immigrant children, families and refugees in Texas," People reported.
President Trump signed an executive order last month to allow children to stay with parents caught crossing the border illegally.
Bell joins a large group of celebrities – including Kevin Costner, Reese Witherspoon, Eva Longoria and Willie Nelson – who have publicly denounced the administration's border policy.
Fox News' John Roberts and Andrew O'Reilly contributed to this report.