Kim Kardashian blames Kanye West's recent behavior for her first gray hair
Like everyone else, Kim Kardashian is trying to wrap her head around her rapper husband's most recent controversial statements and is even blaming him for helping to visibly age her.
In an upcoming interview with "Live With Kelly And Ryan," the reality star and mother of three insisted Kanye and their family are all fine, but at times things get a little stressful.
"He's doing really good," she told hosts Ryan Seacrest and Kelly Ripa in the taped segment. "He's in Wyoming recording, he has a couple of albums coming out so he's just focused on that."
But Kardashian didn't hold back and said that dealing with West's most recent actions hasn't been completely easy. "I will say, he gave me my first gray hair this week, and I am blaming that on him. But no, he's doing really good!"
In the past few weeks, the rapper dominated the news with his Twitter feed rants in which he talked about everything from Coachella to his daughter and his support for President Trump.
On May 2 he created more controversy when he appeared on TMZ Live and got into a heated conversation and said slavery "was a choice" for African-Americans.
"When you hear about slavery for 400 years. For 400 years?! That sounds like a choice. You were here for 400 years, and it's all of y'all?! It's, like, we're mentally in prison," West said on the live show.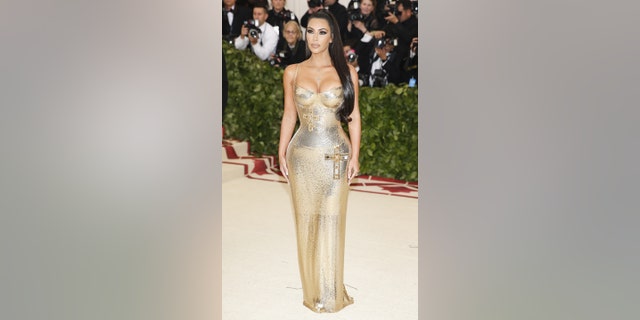 Despite typically defending her husband's free-thinking mind on Twitter, when it came to his TMZ outburst, a source told Us Weekly that Kardashian was just as shocked as the rest of the world. She said she had not received a heads up from her husband about making the show appearance.
"Kim was really upset that Kanye chose to have a very serious discussion in a place like that," the source said. "And because she wasn't given a heads up about it beforehand."
The insider then added, "A lot of things he said were very serious. If he had said them in different, more planned out way it would be a different story, even positive. Kim is trying to be a supportive wife … but it is hard."