Khole Kardashian shares pregnant sister throwback pic after Kylie Jenner birth news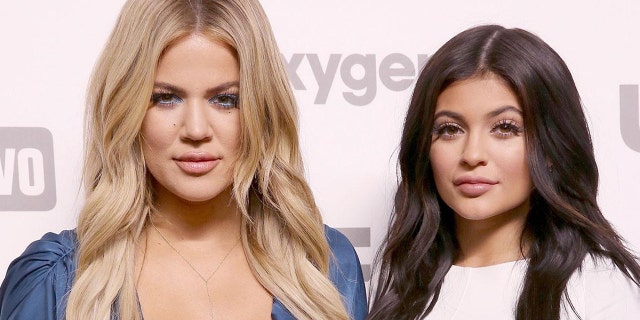 Now that the cat's out of the bag, Khloe Kardashian can't wait to celebrate Kylie Jenner's news! The 33-year-old pregnant star took to Instagram on Sunday after Kylie finally spilled the beans on her pregnancy and the birth of her daughter.
Kylie Jenner's Epic Pregnancy Video: Everything We've Learned About Her 9-Month Journey!
"Congratulations My Sweet Kylie!" Khloe wrote. "What a magical ride it's been! I'll miss you bumping along with me. Never in a million years did I think we would do this together but it's been that much more special because of it. God is so great!! He had His plan all along! I love you little mama. Love big mama."
In the photo, Kylie and Khloe are wearing matching long-sleeve crop tops and undies, holding their growing baby bumps.
Kylie Jenner Gives Birth: How the Kardashian-Jenners Reacted
The 20-year-old cosmetics queen took to social media on Sunday to announce that her still-unnamed baby girl was born last Friday after being silent on social media throughout her pregnancy.
She also shared an 11-minute-long video documenting her pregnancy and the birth of her little girl. In the video she also shared footage of her bump next to Khloe's.