Katy Perry's dispute with nuns over L.A. hilltop convent far from over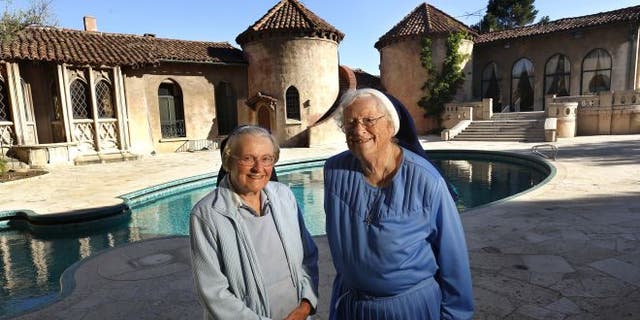 LOS ANGELES – Pop singer Katy Perry will not get to be the owner of a former Catholic convent in Los Angeles at least for the time being, but she might get to move in as a tenant very soon.
In one of the most intriguing battles over real state property in Southern California, a federal judge decided Thursday that the coveted convent atop a hill in LA's Los Feliz neighborhood should stay rented at a reasonable rate for the duration of the legal battle.
At the heart of the dispute is an argument over who has the legal right to sell the spectacular villa-style spread: the archdioceses of Los Angeles, headed by Archbishop Jose H. Gomez, or the nuns from the Sisters of the Most Holy and Immaculate Heart of the Blessed Virgin Mary that own the state.
Who will get to be the tenant will be decided during a hearing scheduled for September, 15 when both sides of the dispute will get to argue whether the present occupant Dana Hollister should stay in possession of the property or instead Perry would be allowed to move in.
Los Angeles County Superior Court Judge James Chalfant issued an injunction which he said was in the best interest of the nuns who should benefit from any transaction that involves the state.
"Nobody gets this property during the lawsuit," said Chalfant during Thursday's hearing.
Previously, the judge called "improper" the deal made between the sisters and Hollister for the sale of the hilltop spread, which covers several acres and offers million-dollar views of downtown Los Angeles and the San Gabriel Mountains.
Chalftant also said that while the nuns own the property, Archbishop Jose Gomez has the authority over its fate.
The hilltop property, with a swimming pool and its sweeping view, was once home to Sisters.
Perry had only been mentioned as the potential buyer favored by the Archbishop and rejected by the nuns because of her "public image."
But when it seemed inevitable that Judge Chaffant would lean toward allowing Hollister to stay in possession of the spread for the duration of the legal battle, Perry's attorneys said that she was willing to rent the villa.
Hollister is paying the nuns $25,000 a month for her stay in the premises.
Like us on Facebook
Follow us on Twitter & Instagram