Katy Perry, Orlando Bloom engaged on Valentine's Day; ring, teary eye seen in Instagram pic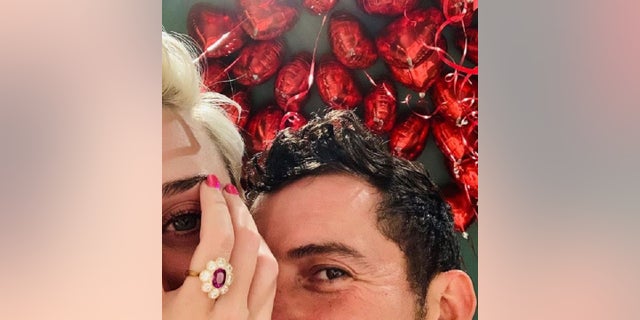 Superstar singer Katy Perry showed off her ring after a Valentine's Day engagement to actor Orlando Bloom, as the couple posted the same picture on their Instagram pages.
The ring appears to be a ruby in the middle of diamonds that surround the gem, making the piece of jewelry look like a flower.
"full bloom," Perry said in the post.
KATY PERRY AND ORLANDO BLOOM VACATION TOGETHER IN PRAGUE
Only Bloom's left eye appeared in the photo, with Perry looking teary-eyed. Shiny red balloons adorned the background.
Bloom's caption simply said, "Lifetimes."
The celebrity pair first started dating in 2016, when news of their romance went public after attending a Golden Globes after-party together, according to Hollywood Life.
CLICK HERE TO GET THE FOX NEWS APP
Perry was previously married to comedian Russell Brand, while Bloom was previously married to model Miranda Kerr.