Orlando Bloom jokes Katy Perry is 'thirsty' as she poses with shirtless Justin Bieber poster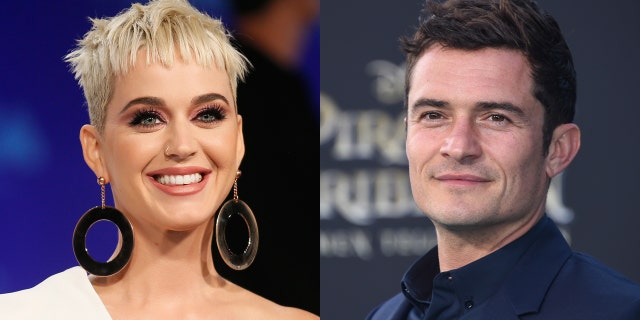 Pop star Katy Perry struck a series of poses against a shirtless Justin Bieber poster.
Orlando Bloom and Katy Perry are all about the playful teasing!
On Wednesday, the pop singer's 34th birthday, she shared a series of photos of herself posing dramatically in front of a Justin Bieber poster. She rocks a neon-green leopard-print dress, silver knee-high boots and neon-green eyeliner for the impromptu photo shoot. In the last image, she even caresses Bieber's abs.
"Teen idol/American idol," she captioned the post, which looks equal parts earnest and tongue-in-cheek. That's when her boyfriend dropped a simple-yet-hilarious comment: "Thirsty."
Katy Perry and Orlando Bloom Make Rare Public Appearance Together at Gala in Stand-Out Styles

The birthday girl and Bieber have long held a flirtatious friendship. Fans will remember that Perry notoriously grabbed the "Love Yourself" singer's rear end in a 2014 viral video.
As for Bloom, he and Bieber have something of a rocky history. That same year, the "Pirates of the Caribbean" star reportedly "took a swing" at the pop star at a restaurant in Ibiza, Spain. Bieber reportedly when on a date with Miranda Kerr in 2012, while she was still married to Bloom, which could have played a role in the alleged altercation.
Orlando Bloom Shares Touching Reflective Post Saying His Grandma Dorrie Will 'Pass Soon'
Afterward, the singer posted a photo of Kerr and later a photo of Bloom crying, seemingly taunting the actor. Fans will remember this was during a particularly troublesome patch for Bieber. During this period, he was arrested multiple times, allegedly egged his neighbor's home, insulted former U.S. presidents and drag raced in Miami Beach. He has since apologized for his behavior.
Katy Perry and Orlando Bloom's 'Bond Getting Stronger Every Day' (Exclusive)