'Jill & Jessa' recap: Anna cries about visiting disgraced hubby Josh in rehab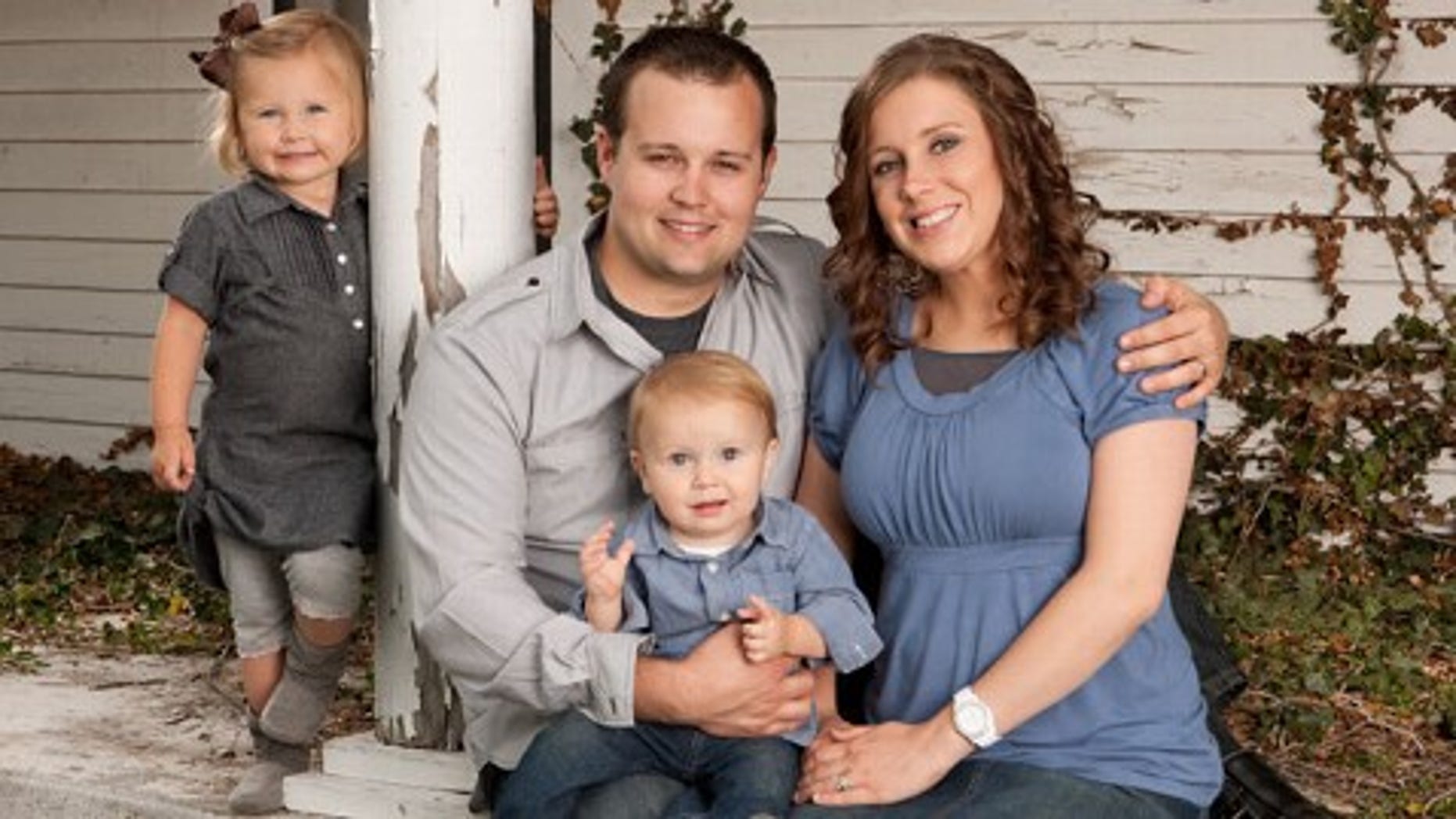 Anna Duggar's visit to her scandal-plagued husband Josh at a Christian recovery center after months apart was the focus of Tuesday night's premiere episode of "Jill & Jessa: Counting On."
The new TLC series that grew out of December's "Counting On" specials revisited the famous "19 Kids and Counting" Duggar clan — and showed that Anna's pain over Josh Duggar's betrayal was still palpable.
The reality show about conservative Christian parents Jim Bob and Michelle Duggar and their many children was canceled in May after reports emerged that Josh had molested four of his sisters and a baby sitter in 2002 and 2003, when he was still a minor.
More shocking news followed in August: Josh publicly apologized for a pornography addiction and cheating on wife Anna. Josh subsequently resigned from his job at a Washington D.C. lobbying PAC, while Anna gave birth to their fourth child, daughter Meredith.
Josh went away to a Christian recovery program while Anna lived with Jim Bob and Michelle.
On Tuesday's episode, Anna was seen bundling up baby Meredith as she braced for a visit with Josh.
"It's been about three months and I haven't seen him," she told the cameras.
Anna recalled how months before, the media had reported on "the wrong choices Joshua made as a teenager" and later, "that Josh had been unfaithful, that he had accounts on websites that were specifically for having an affair, cheating on your spouse.
"It was feeling like your world instantly just shattered," she sighed. "How, where, why?  All those questions are running through your mind. It was overwhelming.
"After that information was shared, I think there was just this, okay, what do we do from here?"
Anna said the couple decided Josh would go to a Christian recovery center because "this was a situation that didn't just happen overnight. It was a long process getting to where we were so we felt that something long term would be helpful and would be the best situation for our family. It's been good for our hearts to have this time for each of us to get help separately but it's also been hard."
Meredith was a month old when Joshua went into treatment. She was almost four months old when the episode was filmed.
Josh's sister Jana said Anna had been a tower of strength in an agonizing situation: "She has learned to go on with that pain and to face it. I don't know how she's done it other than lots of prayer, crying, asking God for his strength. She's just incredible."
Cameras showed Anna loading up her car before visiting Josh and musing, "Definitely from my heart there's a lot of excitement seeing Josh for the first time [in months], but on the other hand there's the realization of, I'm coming face to face with a lot of painful memories."
She added, "It's hard because I don't know what I'm stepping into. I don't know how to handle each situation, but I know I can pray."
As she prepared to see Josh, Anna said she was taking a pastor's advice of thinking only 15 minutes ahead to do "the next right thing."
Although Josh didn't appear on camera, Anna later revealed her visit to the Duggars.
During a family fall feast, a teary Anna confided, "I just got back from visiting Joshua, and he loves each one of you guys very much and is just really grateful for a family that's willing to talk straight and to grieve when you've fallen, but also to love and forgive and have hope. So I look forward to seeing what God has in the future."
Anna told the cameras the visit with Josh gave her hope.
"God's grace can give me the strength to love Josh when others would say he doesn't deserve it," she said.
Josh's brother John David said it was odd not having him around: "I still love my brother and still talk to him on a regular basis, but things have definitely changed some within the relationship."
Also on the episode, Jessa and husband Ben Seewald were shown taking care of baby son Spurgeon who was happy, healthy, and huge. Meanwhile, in Central America, Jill and husband Derick Dillard (sporting a full beard) were doing missionary work as they cared for baby Israel.
Jessa was worried about the couple's well-being in Central America, saying, "They are in a place that's not very safe. We are trusting God."
The episode closed with family patriarch Jim Bob promising over video chat to visit the Dillards.
"Jill & Jessa: Counting On" airs Tuesdays on TLC.