'Jersey Shore' Star Jenni 'JWOWW' Farley Sued By Ex-Boyfriend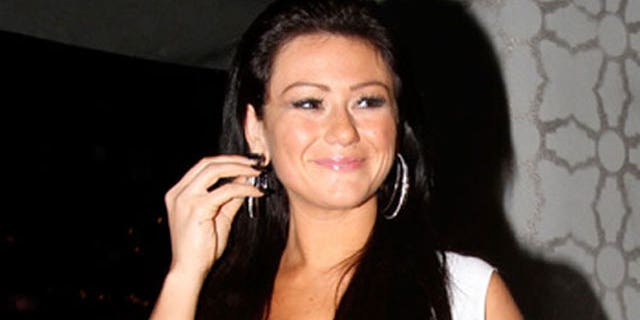 An ex-boyfriend of Jenni "JWOWW" Farley is suing the "Jersey Shore" star, claiming she failed to pay him a fair share of the profits she earned after he helped launch her career, TMZ reported Friday.
Thomas Lippolis claims his relationship with the reality star was not just romantic and that he played a pivotal role in "creating an image" for her, according to the lawsuit filed Friday in Nassau County, NY.
He says he "managed" contract negotiations and promotion deals that landed Farley with $17,500 per episode on the MTV show as well as paid gigs to endorse nightclubs, tanning lotion and a plastic surgeon.
The lawsuit claims he was never "paid his proportionate share" for his managerial duties and is seeking $350,000 in damages.
A source close to the reality star told the entertainment website that Lippolis was not involved with negotiating her MTV contract and promotion deals.
Farley began a "personal relationship" with Lippolis in July 2009 but the two had an explosive break-up in August 2010.
NewsCore contributed to this report.