Jerry Seinfeld wants ABC to replace Roseanne in 'The Conners': 'I hate to see a comic lose a job'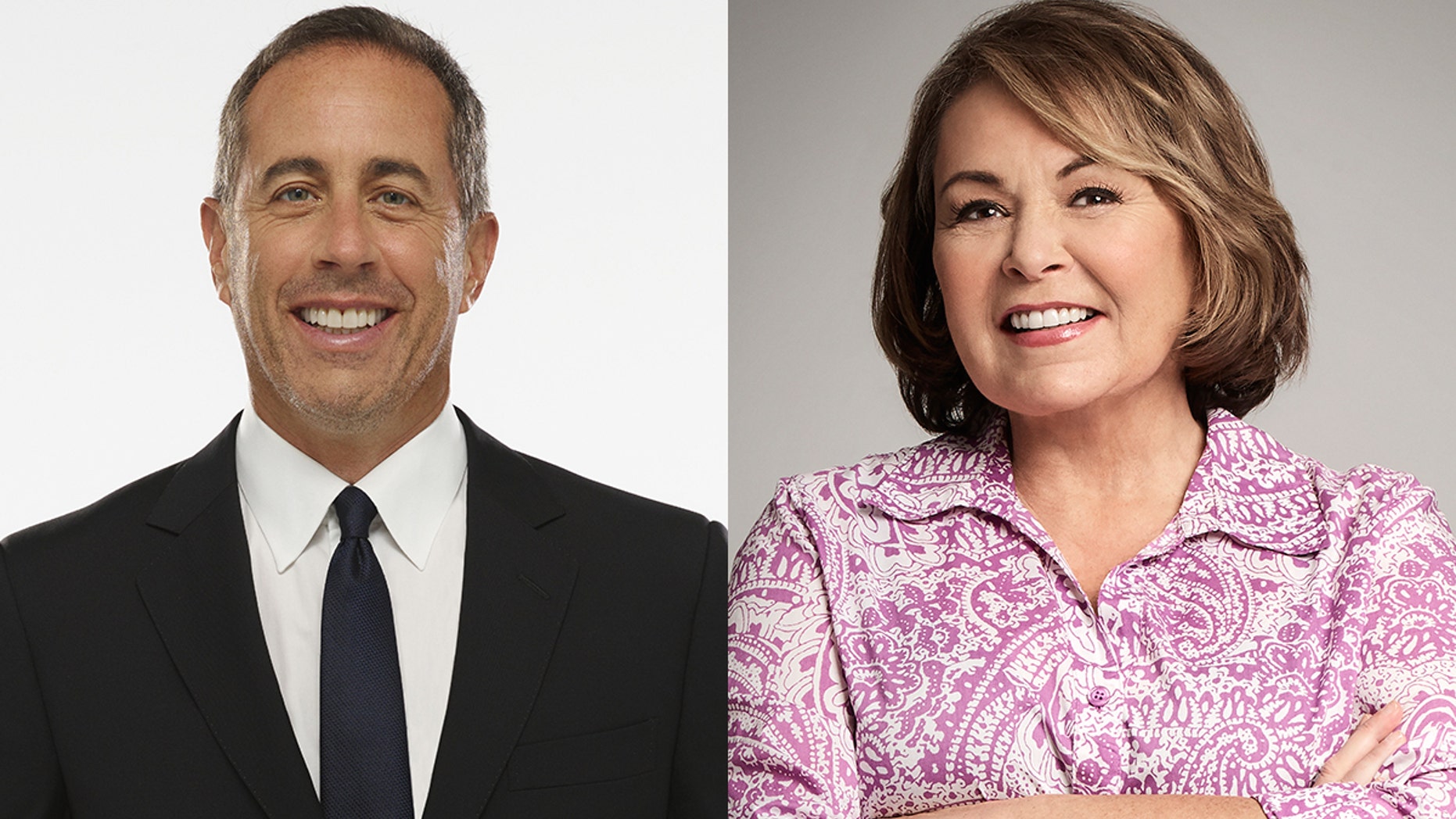 Amid the news that ABC is moving forward with a spinoff to "Roseanne" after its title character was fired over a racist tweet, another successful comedian with a self-titled show, Jerry Seinfeld, is speaking out about the situation.
Seinfeld spoke to Entertainment Tonight about ABC's decision to fire Roseanne Barr after she tweeted a racist comment. The 64-year-old comedian got candid with his thoughts on the matter, noting that he didn't see a real need to give Barr the boot.
"I didn't see why it was necessary to fire her," he told the outlet in the video below. "Why would you murder someone who's committing suicide?"
As previously reported, Barr was immediately fired at ABC and Season 2 of her 'Roseanne" revival was abruptly canceled after she tweeted to former Obama aide Valerie Jarrett calling her an ape. Although Barr has since apologized, the network recently announced that it would push forward with a spinoff, tentatively titled "The Conners," that will focus on the remaining members of the sitcom family. Barr will neither profit from it creatively nor financially.
"I never saw someone ruin their entire career with one button push," Seinfeld said. "That was fresh."
The star continued: "I think they should get another Roseanne. They brought Dan Conner back, he was dead and they brought him back. So, why can't we get another Roseanne? There's other funny women that could do that part. You need to get the comic in there. I hate to see a comic lose a job."
Seinfeld, who is currently promoting his new show "Comedians in Cars Getting Coffee," which will be available to stream on Netflix next month, gained fame in a similar way to Barr, with his smash-hit NBC show "Seinfeld."