Jennifer Lopez's $20M 'Idol' Deal Prompts Fellow Judges to Ask for Bigger Paycheck, Report Says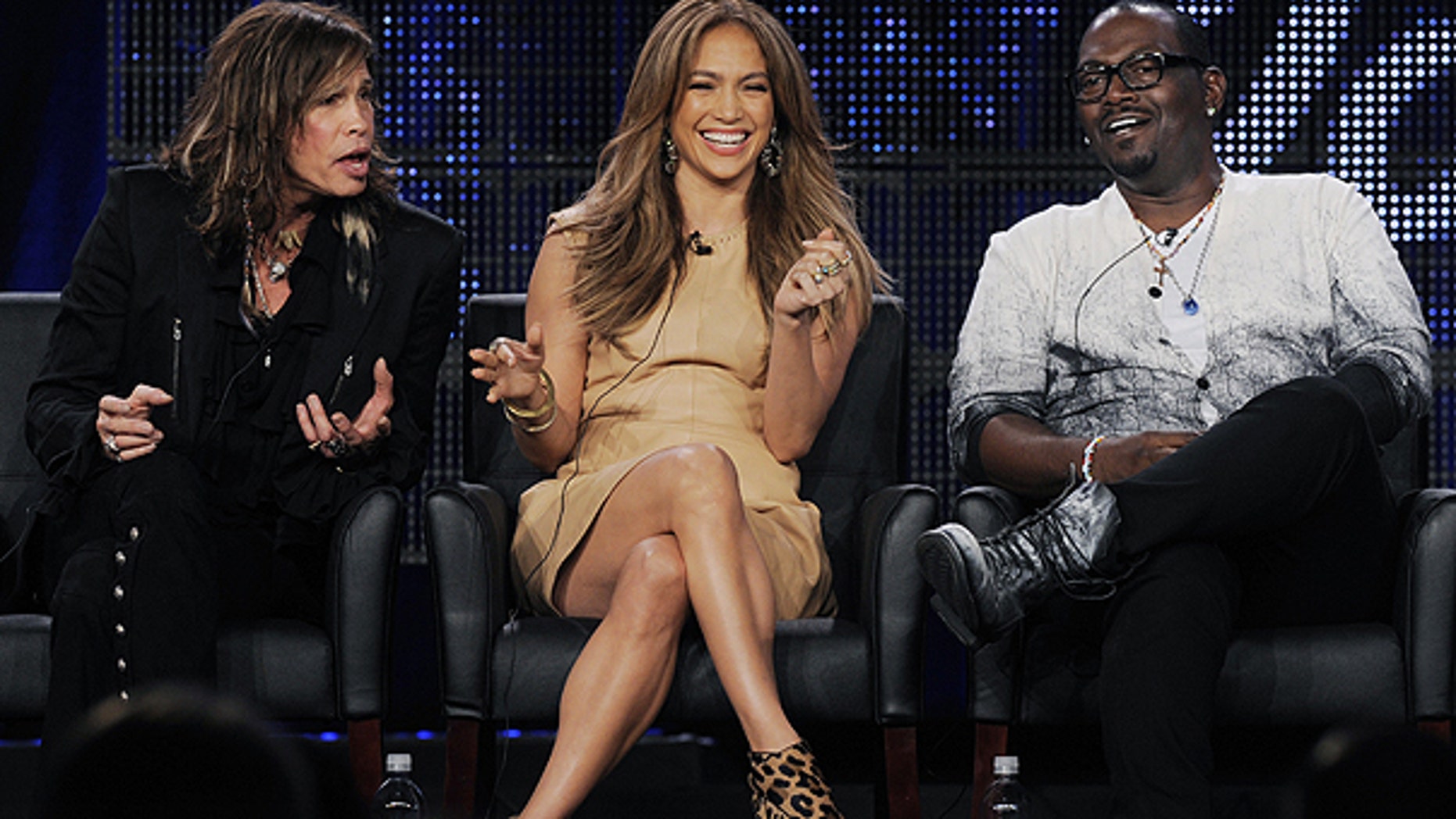 Jennifer Lopez's huge new deal with "American Idol" prompted her fellow judge, rocker Steven Tyler, to urge the show's producers to bump up his own payday, the New York Post reported Monday.
While J.Lo negotiates the finishing touches of a deal, said to be worth up to $20 million, to return to "Idol" for another season, leaks about the nature of the talks have made her fellow judges restless, according to sources.
"J.Lo's management is close to brokering her a huge deal to come back to the panel for at least one more season, and the side effect is that it means her fellow judges also want more money," one source told The Post.
"Steven is halfway through a two-year deal, and his management has asked for more money," the source added. "They argue he was just as sensational and as popular on the panel as Jennifer. But, on the other side, show bosses argue he's tied into a deal and has to stick to it."
Tyler's two-year deal is worth about $10 million a year.
Another source said that the money deal with J.Lo has been agreed, and that final negotiations center around scheduling her "Idol" appearances around her other TV and movie commitments.
A spokesman for J.Lo said, "Talks are ongoing -- she has nothing to announce as yet." A representative for Tyler declined to comment.
"American Idol" is due to return to FOX for its 11th season in January. FOX is owned by News Corporation, which also owns the New York Post and NewsCore.