Jeff Conaway Tragedy: Does Dr. Drew Pinsky's 'Celebrity Rehab' Help or Hurt?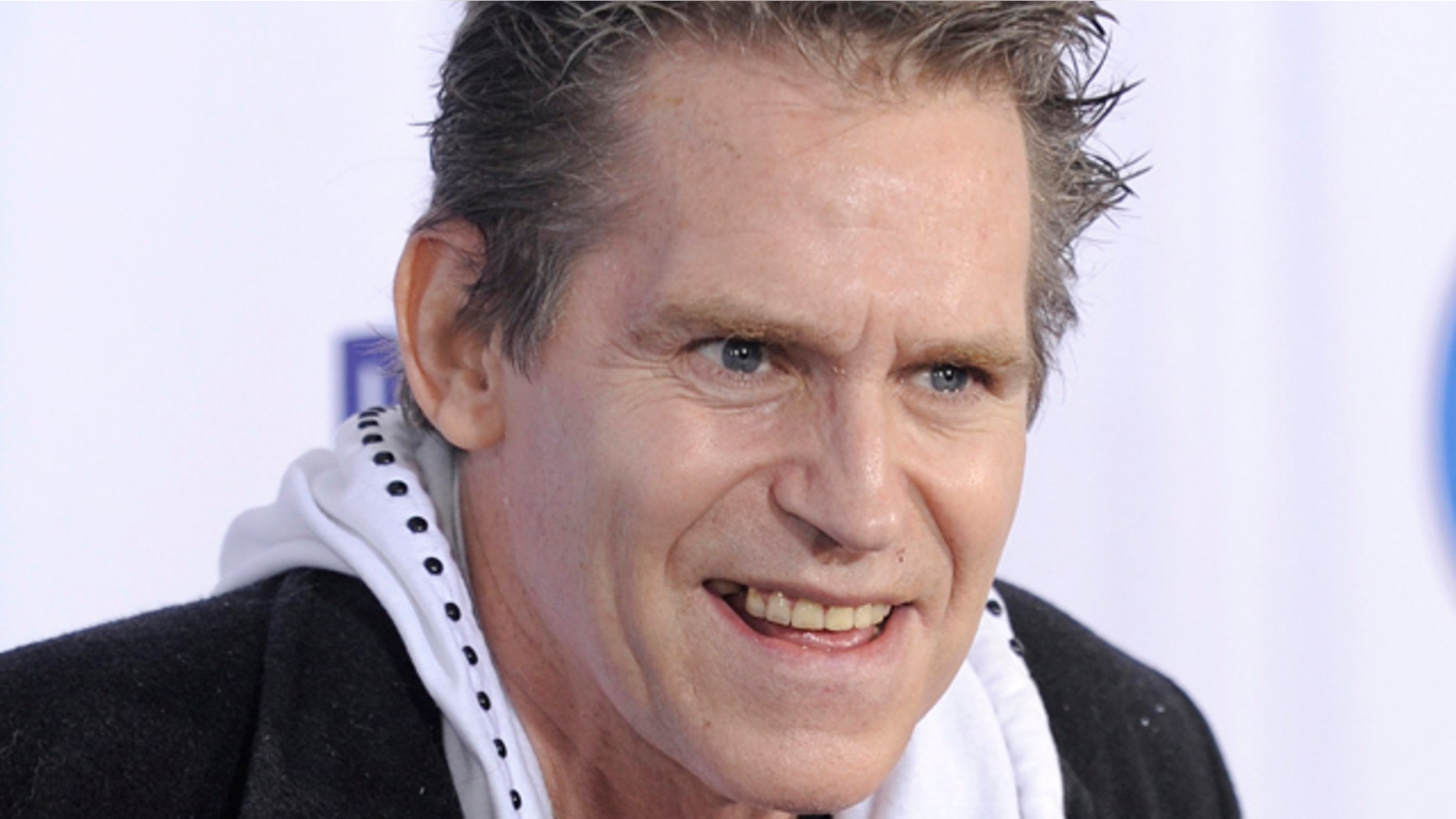 Early in his career, Jeff Conaway was best known for his acting roles in the hit TV show "Taxi" and the classic film "Grease."
Later in his career, he was famous for his appearance in the 2008 season of Dr. Drew Pinsky's "Celebrity Rehab."
Conaway died last week, his manager initially blaming a prescription medication overdose for his fall into a fatal coma. However, Pinsky insists that Conaway died not of an overdose, but of complications related to prescription drug use.
"As usual, Jeff was most likely taking too many medicines. He probably got pneumonia and sat at home too long and was intoxicated by the prescription drugs and didn't realize he was so sick, and by the time he got to hospital he was in shock. At one point he looked like he was going to make it, but his kidneys shut down," Pinsky, who is able to discuss Conaway's medical history as his family waived their HIPAA privacy rights, told FOX411's Pop Tarts. "It is how my patients die. They don't die of illicit drug use. They die they die of respiratory failure."
The official coroner's report is yet to be released. But the celebrity doctor said he was in intermittent contact with Conaway at the time of his passing, and had warned him many times that he would die if he didn't seek a new path.
"Jeff was going to pain clinics and taking these medications as prescribed, but he was prescribed massive amounts, and actually at one point was in a nursing home because it was unsafe. He was taking so many drugs that they needed him in a structured environment," Pinsky said, adding that the just a few weeks before his death the 60-year-old actor had made a positive turn around and was seeking a sponsor and making a serious attempt to kick the habit.
But Conaway isn't the only alumnus of the VH1 show that has continued to struggle with substance abuse problems after wrapping.
Just one night after the "Celebrity Rehab 4 Reunion" hit the airwaves, oil heir Jason Davis was arrested for possession of a controlled substance. Another participant, Mike Starr, formerly of "Alice in Chains" died earlier this year, with the cause of death again believed to be drug-related. Leif Garrett even went so far as to claim in an interview with the Los Angeles Times that the show's producers forced him to relapse for "dramatic purposes." This was denied by a VH1 rep.
Rocker Steven Tyler also lashed out at the reality show in his new book, and insinuated that the program was unethical.
So is it inappropriate and exploitative to expect one to conquer his or her demons while dealing with the additional pressure of being on television? Or do these tragedies and relapses simplyr highlight the vicious nature of addiction and just how hard it is to overcome?
Relapse statistics are high across the board. According to the National Institutes of Health: Principles of Drug Addiction Treatment, 40 to 60 percent of drug-addicted patients suffer a relapse following rehabilitation treatment.
"The groups we've treated have actually done better than average. They are there because yes they want to be on TV, but they all end up feeling like they've done something very important and they end up wanting to share it with other people," Pinsky said. "People that weren't interested in sobriety have at least become interested, if not all the way into the game. They want to get paid and they want to be on TV so by staying in the treatment program, they feel like they've become part of something very important."
Furthermore, Pinsky assured us that all of the show's participants receive an abundance of follow-up professional care once the cameras have stopped rolling, and that they're all offered residential sober living, although not all choose to take it.
But not all of Hollywood's addiction experts are fans of the reality rehab. David Sack, MD and CEO of the high-profile Malibu rehab facility Promises, said it is absolutely inappropriate for celebrities dealing with such life-threatening substance abuse problems to be trying to get better while under the allure of the lights and camera.
"The show exploits people who need intensive treatment by putting the 'drama' of television ahead of their medical needs. Treatment for addiction requires a safe, secure and private setting which cannot be provided on this show," Sack said. "Real doctors don't pay their patients to come to treatment or offer other inducements. By pretending to provide treatment, the show endangers severely addicted clients, whose judgment and decision making are grossly impaired, in the service of creating entertainment."
But Adi Jaffe, PhD, who writes for AllAboutAddiction.com, said that with some exceptions, any treatment is better than none.
"While there is no doubt that trying to make sure the camera is getting your good side might take some of the needed focus away from the actual treatment at hand, I believe that being filmed while being treated is not necessarily a bad thing," he explained. "Whether feeding into narcissism that might be helping drive some of the self-destructive behaviors of these stars is wise and a different question, but if that is what gets them into treatment… I know firsthand of people who went on these shows to become more famous (or resurrect a career) and yet found themselves getting help and are doing well now."
And despite Conaway's death, Pinsky is standing firm that he won't be changing his treatment tactics. He says what needs to change is the way prescription medication is doled out like candy.
"[Drug-related deaths] happen every day in this town, look at the celebrity news. They are not dying of cocaine overdose, they're dying from prescription drugs," Pinsky said. "And these celebrities usually have no problem finding doctors willing to prescribe them all these drugs."
Deidre Behar contributed to this report.