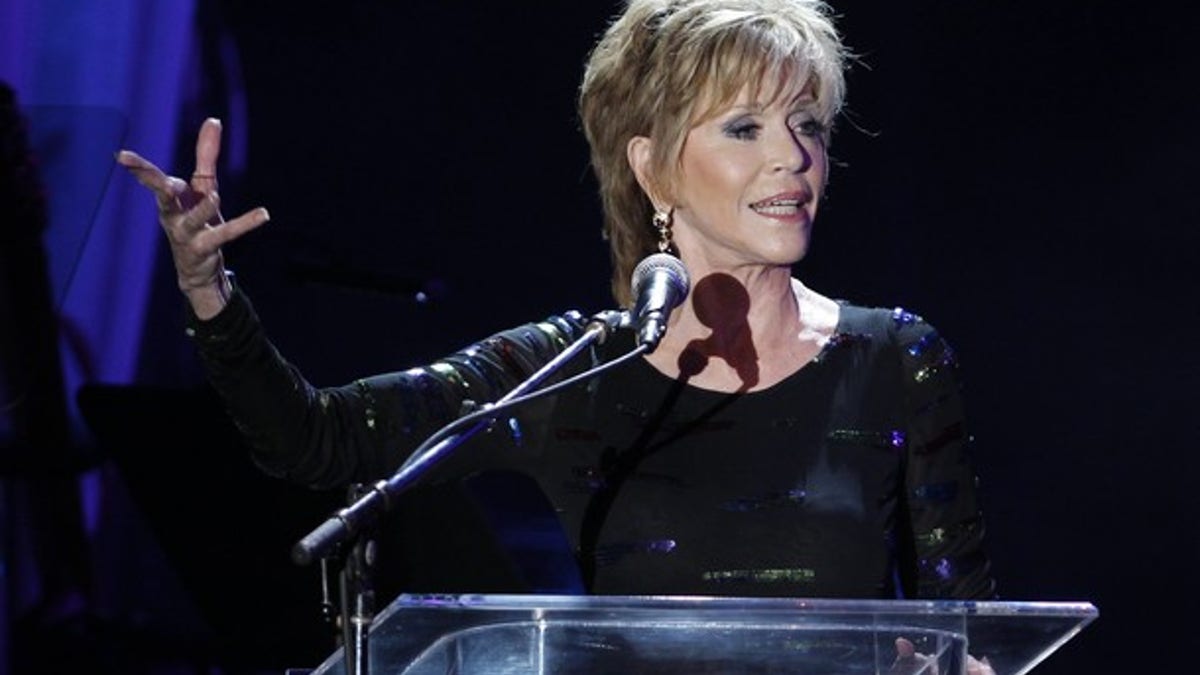 Jane Fonda, whose outspoken criticism of the Vietnam War once earned her the nickname "Hanoi Jane," has been tapped to play Nancy Reagan, former first lady and wife to the late President Ronald Reagan, FoxNews.com has confirmed.
The role will be in the film "The Butler," a historical drama following the life of Eugene Allen, who worked as a butler in the White House under eight presidents.
Fonda joins a long list of big names cast in the film, including Forest Whitaker, as Allen. Other names reportedly in talks for the project include Oprah Winfrey, Hugh Jackman and Liam Neeson.
Fonda's role will likely be a supporting one, considering the films span over several decades. But some critics say the choice is a poor one in light of Fonda's controversial political past and outspoken comments.
Fonda is a self-proclaimed liberal and many of her political statements stand in stark contrast to the conservative ideals of Reagan's presidency. During the Vietnam War in the 1970s, she called American politicians and military leaders "war criminals" and decried POWs as "hypocrites and liars."
She apologized in 2005.
Fonda's next role will be in Bruce Beresford's upcoming drama, "Peace, Love and Misunderstanding," according to Variety.