James Franco: I never had sex with Lindsay Lohan, she's 'delusional'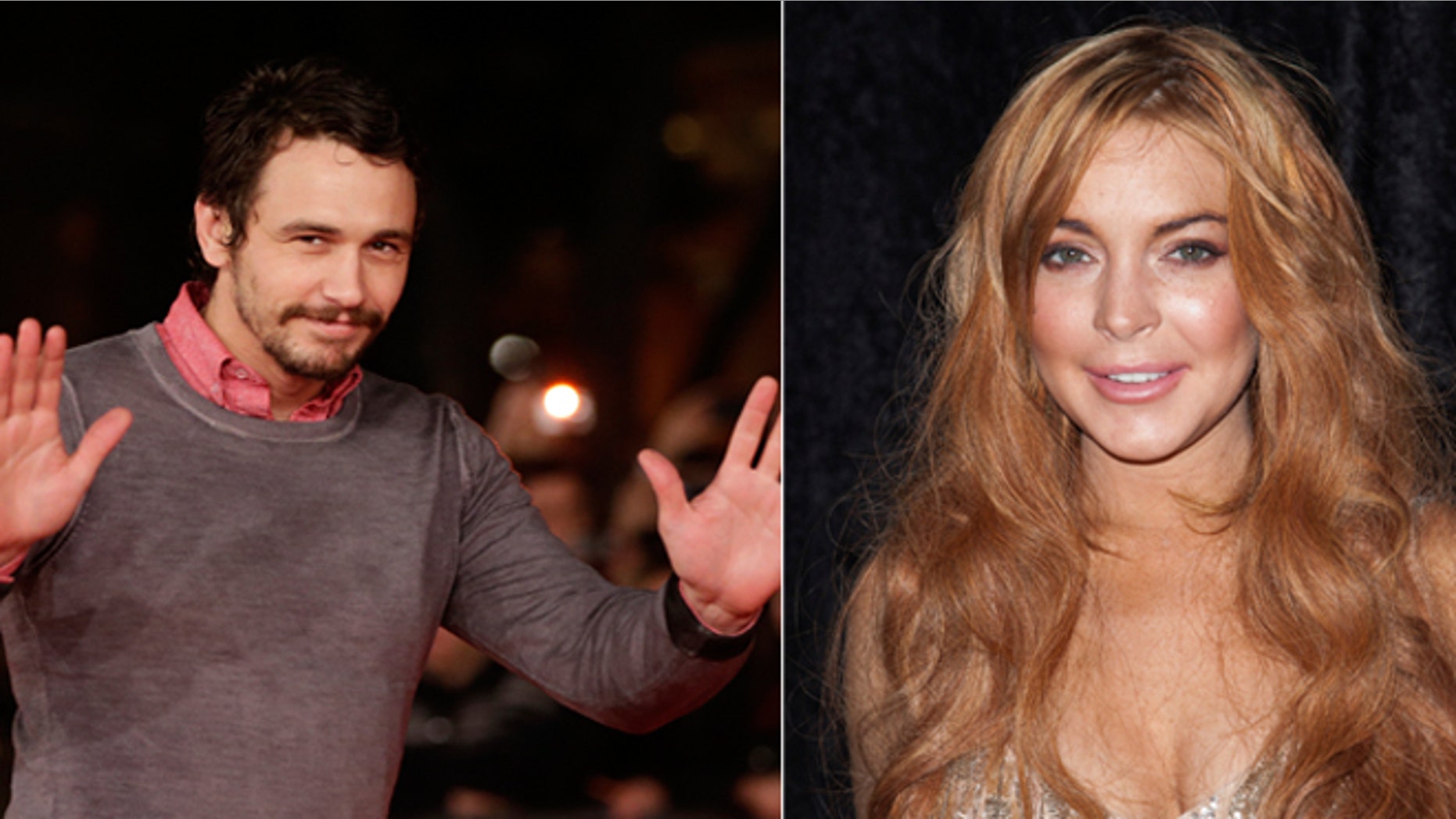 Lindsay Lohan's leaked lover's list, which she says she wrote while in rehab as part of an AA step, implies that she bedded James Franco.
But the actor is adamant that he never had sex with the troubled starlet.
Speaking to Howard Stern, Franco insisted the two only just kissed, though she may have wanted something more.
Click here to hear the entire interview
"I will swear on anything that you ask that I have never had sex with Lindsay Lohan!" Franco said. "Here's the problem: I bet you if we brought her in here and you asked her to her face 'Did you have sex with James?' she'd say yes. I think she's that..."
"Delusional?" Stern suggested. "Or doesn't remember," Franco said.
Later he borrowed Stern's word choice when talking more about the actress.
"I can't believe she put me on that private list…She's so delusional!"
They made out at one point a long time ago, he said.
And the stars spent a bit of time together when they were both staying at the same hotel, he admitted.
"I don't know what to say other than we were at this hotel during a very dark period of her history and I think she liked, it seemed pretty damn clear that she liked me."
Franco added that LiLo once showed up in his room in the middle of the night.
"She even broke into my room one time, because she was so at home there I guess they just gave her a key. I would sleep on the couch, so I was on the couch, and I open my eyes, and there's Lindsay in my room at 3 a.m. And it's like, OK, what do I do now?"