Jackson Children Custody Hearing Delayed One Week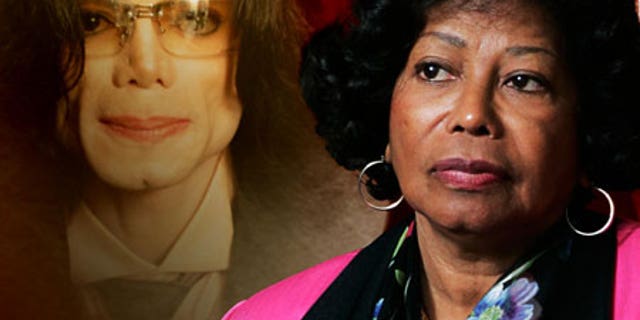 LOS ANGELES – Michael Jackson's mother and ex-wife time will have time to reach an agreement over who will take care of the singer's three children.
For the second time, Katherine Jackson and Deborah Rowe joined to seek a delay in a hearing that could decide who gets custody of the pop superstar's children. A guardianship hearing scheduled for Monday has been delayed for a week, an attorney said Friday.
Katherine Jackson will remain the temporary guardian of her son's three children, who range in ages from 7 to 12.
Court records show a judge granted the delay Friday afternoon.
The hearing could have presented a showdown between Katherine Jackson and Rowe, who was married to the pop singer from 1996 to 1999.
Instead, the two sides are trying to broker an out-of-court settlement.
"We are pleased that the child custody hearing has been continued over until July 20th to further our progress and allow us to privately and amicably resolve this most important matter in a dignified manner for the benefit of the children first and all involved," L. Londell McMillan, an attorney for Katherine Jackson, said in a statement to The Associated Press.
Attorneys for Rowe declined to comment on Friday. Requests to interview Rowe have also been denied.
TOPIC: Click here for complete Michael Jackson coverage from FOXNews.com
Rowe has not indicated in court filings that she intends to seek custody. She is the mother of Jackson's two oldest children, 12-year-old Michael Joseph Jackson Jr., known as 12-year-old Prince Michael, and 11-year-old Paris Michael Katherine Jackson.
The youngest child, 7-year-old Prince Michael II, was born to a surrogate mother who has never been identified.
In a will signed in 2002, Michael Jackson stated he wanted his mother to care for his children if he died. As a backup, he designated singer and longtime friend Diana Ross.
Rowe was not given any role in the will. While much has been made of her decision in 2001 to terminate her parental rights, that decision was overturned and she and Jackson reached an out-of-court settlement in 2006.
The details of that agreement have never been released and it is unclear when Rowe, 50, last saw Jackson's children.