Gwen Stefani pulls a John Travolta, flubs Emmy winner announcement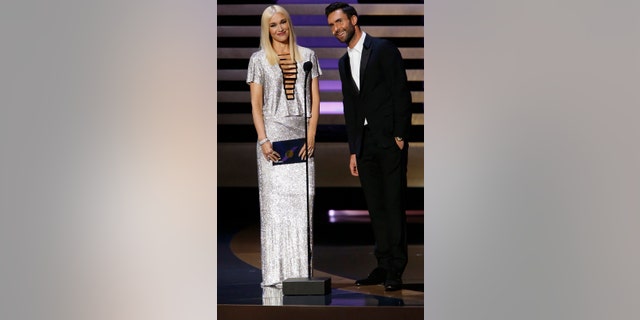 Apparently Gwen Stefani isn't a "Colbert Report" fan.
The singer pulled a John Travolta and butchered the name of the Comedy Central late-night show, announcing the "Colbort Report" as the winner of outstanding variety series.
Host Stephen Colbert took the snub in stride, however, in collecting his second consecutive win in the category, feeding his speech into the ear of fellow late-night host Jimmy Fallon who jokingly accepted the award on his behalf.
Maybe Colbert's name will fare better next year when he's host of CBS' "Late Show."
Click here for more on this report from the New York Post.
MORE: Celebs' Sexiest Bikini Selfies
WATCH: Four4Four: 2014 Emmy shockers and scandals