Nadja Regin, actress from 'Goldfinger' and 'From Russia with Love,' dead at 87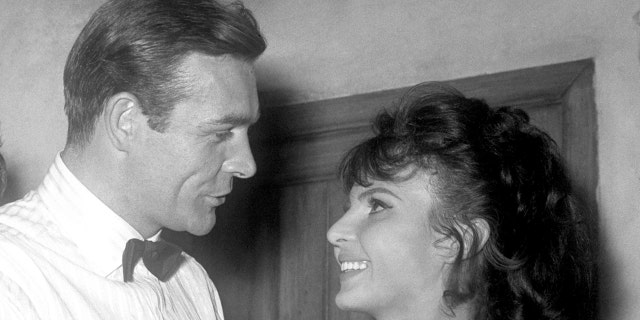 Serbian actress Nadja Regin, who appeared in two James Bond movies, has died, the official 007 Twitter account announced Monday. She was 87.
The social media account said in a statement, "We are very sorry to learn that Nadja Regin has passed away at the age of 87. Nadja appeared in two Bond films, 'From Russia with Love' and 'Goldfinger.' Our thoughts are with her family and friends at this sad time."
No other details were immediately available.
'GOLDFINGER' BOND GIRL AND MODEL TANIA MALLET DEAD AT 77
Regin, who was born Nadezda Poderegin, began acting while she was studying at the Academy of Dramatic Arts in Belgrade and the University of Belgrade's Faculty of Philosophy, Variety reported.
The actress appeared in the 1964 flick "From Russia with Love" playing Kerim Bey's mistress. She also starred in "Goldfinger" as Bonita, a dancer who tricks James Bond.
FORMER 'BOND' GIRL EVA GREEN THINKS THE NEW 007 'SHOULD REMAIN A MAN' AMID CALLS FOR A FEMALE RECASTING
In her later years, Regin co-founded Honeyglen Publishing Ltd. She also published a novel, "The Victims and the Fools" under her birth name Nadja Poderegin. The book is a love story that takes place during World War II.