Glen Campbell's kids ask judge for more time to challenge his will in court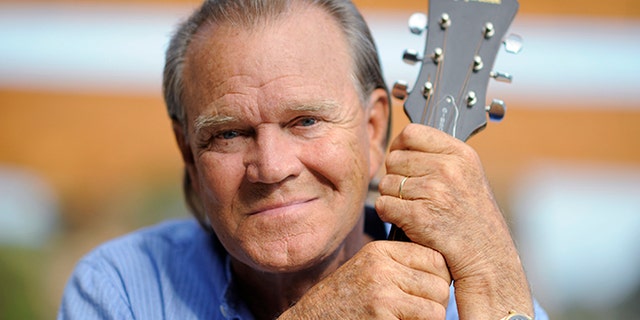 NEWYou can now listen to Fox News articles!
Three of the late country singer Glen Campbell's children are asking a judge to delay the deadline for them to file a legal challenge to his will, which they were kept out of.
According to The Tennessean, Campbell's three children with his second wife, Billie Jean Nunley, filed a four-page document in Davidson Probate Court asking for more time, after judge David "Randy" Kennedy gave them just three days to file a formal complaint detailing the basis for their challenge.
The new file reportedly asks the judge to give them a "minimum time" for the preparation of the formal complaint. It also notes that such a file is not required by Tennessee law.
As previously reported, Kelli, William and Wesley Campbell were excluded from the late singer's will, allowing all of the inheritance to go to his ex wife, Kimberly Campbell, and his other five children.
The outlet reports that Kimberly recommended the current, contested timetable for the complaint. They are seeking to contest that on the basis that he may not have had the capacity to understand what he was doing and may have been under undue influence at the time.
Campbell died on Aug. 8, 2017 after a lengthy battle with Alzheimer's disease. He won five Grammys, sold more than 45 million records, had 12 gold albums and 75 chart hits, including No. 1 songs with "Rhinestone Cowboy" and "Southern Nights."