'Game of Thrones' Season 8 release date, character comebacks and everything else you need to know
WARNING: THE FOLLOWING STORY CONTAINS SPOILERS
Winter may be coming, but the final season of "Game of Thrones" won't be here until spring — April 2019, to be precise.
Die-hard "Thrones" fans were given a glimmer of hope Nov. 13 when HBO released a promotional video with the date while hinting at all of the drama soon to come.
"Every battle. Every betrayal. Every risk," the hit television show teased the minute-long clip.
'GAME OF THRONES' SEASON 8 PREMIERE MONTH REVEALED BY HBO
The fantasy series based on the George R.R. Martin novels has been one of HBO's most successful series.  A video touting the show's return next year included clips from seasons past showing both living and dead competitors for the crown of Westeros but didn't give a taste of the final episodes.
As loyal "Game of Thrones" watchers prepare to bid farewell to the beloved cast, here's a look at everything we know so far about Season 8 (and beyond).
How many episodes will there be?
HBO said the series will return in April 2019 with six episodes to conclude its run.
David Nutter, a director for the show, assured fans each episode would be action packed.
"Season 8 episodes will all I think be longer than 60 minutes. They'll be dancing around the bigger numbers, I know that for sure," he confirmed in a Reddit AMA in November.
Will there be any direwolves?
Good news, mythical creature lovers: There will be direwolves in Season 8.
"Well, I have to say that you will see a direwolf in season 8. That's all I can say," Nutter said.
'GAME OF THRONES' CHARACTER TO RETURN TO HBO SHOW NEXT SEASON, VFX SUPERVISOR SAYS
However, Joe Bauer, who serves as the show's VFX supervisor, already revealed that it's Jon Snow's direwolf, Ghost, that is set to reappear after a total absence in Season 7.
"Oh, you'll see him again. He has a fair amount of screen time in Season 8," Bauer confirmed to HuffPost. "He does show up."
Overall, what should fans expect?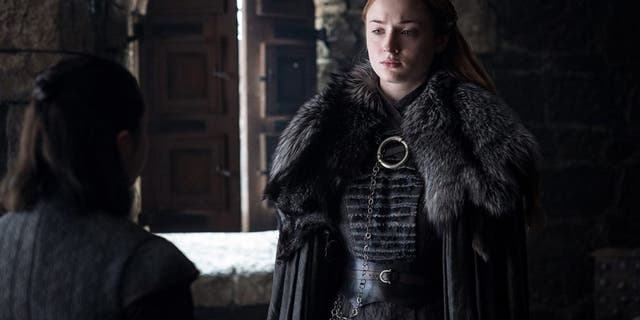 "A lot of tears," Sophie Turner, who plays Sansa Stark, previously told IGN.
"I think, you know, as an actor it was really satisfying — I think for everyone, everyone's storylines — to be able to act out the way that it all ends. It was really satisfying for us," she added.
'GAME OF THRONES' STAR SOPHIE TURNER HINTS HBO SHOW'S 'HEARTBREAKING' FINALE MAY DIVIDE FANS
But Turner teased that not everyone may be pleased by the way writers wrapped up the series.
"I think a lot of fans will be disappointed and a lot of fans will be over the moon, I think," she said.
Sneak peeks
The first promotional video of Season 8 was released in August, giving fans a glimpse at "Thrones" characters Jon Snow (Kit Harington) and Sansa Stark (Sophie Turner) embracing.
The moment only lasts a second, and it is hard to spot as the video is rife with footage from the previously-aired Season 7. However, as Entertainment Weekly points out, when Jon Snow hugs Sansa, the scene appears to be set at Winterfell, not Castle Black where they previously shared a sibling embrace in Season 6. As a result, this counts as the first real footage of "Game of Thrones" Season 8.
'GAME OF THRONES' SEASON 8 TEASER GIVES FIRST TINY GLIMPSE AT NEW EPISODES
The first official photo from the set of Season 8 graced the cover of Entertainment Weekly in early November, showing Emilia Clarke and Kit Harington posing with fur while surrounded by snow.
"[Shoots are] relentless; scenes that would have been a one-day shoot five years ago are now a five-day shoot," Harington told EW. "They want to get it right, they want to shoot everything every single way so they have options."
Clarke agreed, filming the final season was "more intense" than years prior.
Is this officially the end of "Game of Thrones"?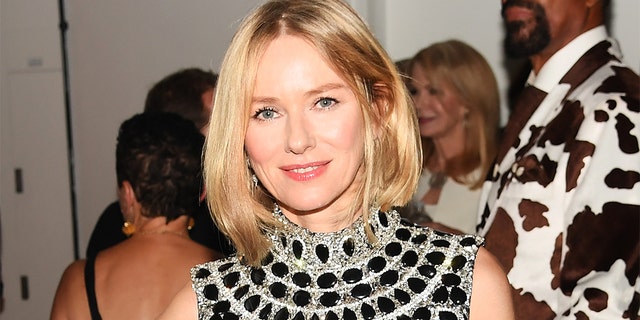 Not quite. A prequel created by Martin and writer-producer Jane Goldman is underway, with Naomi Watts set to star, and other spinoffs are possible.
The new prequel — one of five potential projects that stem from the original series — takes place thousands of years before the events that have shaken "Game of Thrones" fans in the current series.
"The series chronicles the world's descent from the golden Age of Heroes into its darkest hour," HBO said in a statement to The New York Times back in June. "And only one thing is for sure: From the horrifying secrets of Westeros's history to the true origin of the White Walkers, the mysteries of the East to the Starks of legend … it's not the story we think we know."
HBO president of programming Casey Bloys agreed the prequel will feel "very different" since it represents a different time in Westeros, though he told Deadline it will still have a classic "Game of Thrones" feel. None of the actors from the original "Game of Thrones" cast will appear in the new show.
Fox News' Tyler McCarthy and The Associated Press contributed to this report.