'Game of Thrones' Season 8 teaser gives first tiny glimpse at new episodes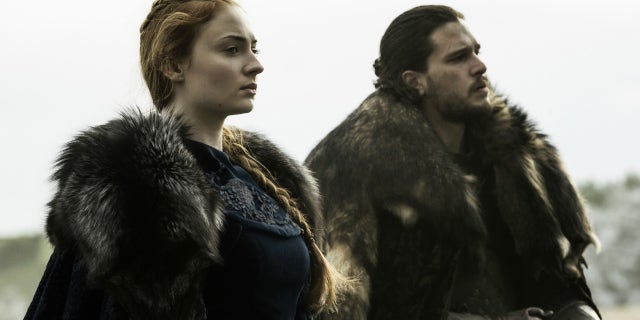 As fans eagerly wait for the premiere of the eighth and final season of HBO's "Game of Thrones," the network treated fans to a little glimpse of the upcoming season - a very little glimpse.
As with the Season 7 premiere, the first footage showed up in a promotional video for the premium cable network's upcoming 2019 lineup. Buried in the footage of shows like "True Detective," "Big Little Lies," "Barry," "Veep" and "Sharp Objects" was the smallest look at "Thrones" characters Jon Snow (Kit Harington) and Sansa Stark (Sophie Turner) embracing.
The moment only lasts a second, and it is hard to spot as the video is rife with footage from the previously-aired Season 7. However, as Entertainment Weekly notes, when Jon Snow hugs Sansa, it's happening at Winterfell, not Castle Black where they previously shared a sibling embrace in Season 6. As a result, this counts as the first real footage of "Game of Thrones" Season 8.
The tease comes at a difficult time for "Thrones" fans, as news surfaced earlier this week that the final season may not debut until the second half of 2019 despite early rumors that the show would premiere early in the year. This means there could be two years between the penultimate and final seasons of the hit fantasy drama.
You can check out the video that features the first look at "Game of Thrones" Season 8 below.