Florida killer describes haunting 'fantasy' in crime doc: 'I wanted to feel what it was like to take somebody's life'
When William S. Coffin III first saw crime scene photos of Largo, Fla., resident Patricia Canon King, he was visibly disgusted by what he saw — despite the fact it was the transient himself who had brutally murdered the 50-year-old.
In 2014, Tampa Bay Times reported Coffin, then 32, stabbed the mother of two to death a few hours after she invited him inside her home. They had met earlier that day. The man was reportedly down on his luck and King was known for inviting strangers into her home so they could get a meal, rest and get back on their feet.
The shocking case is the subject of Oxygen's docu-series titled "Criminal Confessions," which gives an inside look into actual police interrogations around the country with detectives on the hunt for justice. Dick Wolf, the creator of the "Law & Order" franchise, serves as executive producer. King's daughters and mother also participated in the episode.
Detective Jill Freire, a 22-year veteran with the Largo Police Department who helped lead the investigation and made Coffin ultimately break down and confess, told Fox News Coffin's reaction to the grisly snaps was a red flag.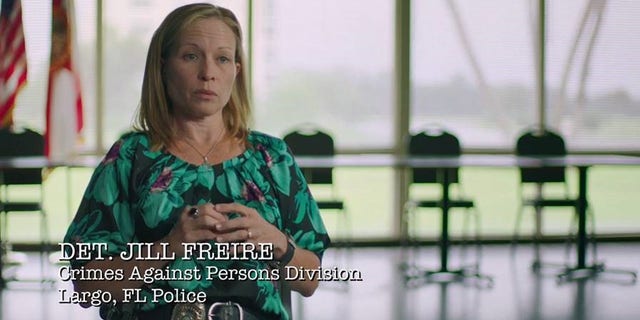 "It showed me, initially, that there might be a chance of a confession down the road because there was some remorse," said Freire. "… He definitely remarked, 'That disgusts me.' And I think it did. I think at that moment, showing him the picture, maybe made him realize what he had done. And perhaps seeing it again made him disgusted by his actions on a minor level."
While Coffin initially denied he murdered King, police found a pair of his fingerprints on a glass he had dropped in her backyard while fleeing the scene. Investigators then arrested Coffin and brought him down to the station.
Freire, whose interrogation strategies include showing empathy and kindness to suspects, ultimately encouraged a shaken Coffin to break down and confess to killing King.
"He started making admissions in that first interview about being at her house," she explained. "We caught him in a few small lies in that first interview and then we chipped away at him, but gently. Where it was more of a 'You messed up, but that's OK. You've now admitted it to me. I can get past that. We're still on the same page.'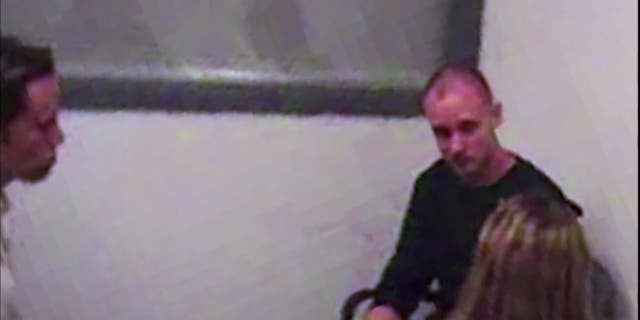 "During that first interview with him, seven days into the interrogation, my partner and I established a rapport with him. He was respectful. We talked about his background. His struggles. … We really took time to get to know him as a person. I think that connection is what helped eventually for the second interview. … I approached him with 'You're not some scumbag. I want to get to know you. I want to know what it is about you that brings you to this case.'"
Despite Coffin declaring he didn't want to speak further without a lawyer in his second interview, Freire noticed on her monitor he was tearing up and praying in the interrogation room. Coffin, who felt at ease with a seemingly understanding Freire, revealed the horrific truth.
"He did say he didn't want to talk to us then," recalled Freire. "It's at that point when somebody lawyers up, we can't keep questioning. So I really ended it with 'I'm here for you' and 'If you change your mind just knock on this door and I'll be happy to come back. I'll be here as long as you want me to be.' Make him think I'm on his side still. Even in spite of him being arrested for homicide.
"And it worked, showing empathy for him. ... But I was acting, making him think I'm empathetic to what brought him to this place, why he did these things and that I'm willing to listen. He did ask to speak with me and gave a full detailed confession."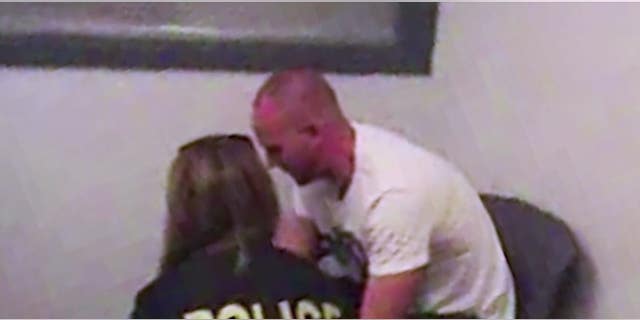 Coffin told Freire, "I went to Patricia's house. We were outside and we're sitting in her chair, and I remember somehow there was a knife. I remember thinking that I was gonna kill her. … Almost like it was a fantasy or something."
Coffin then went to the hotel he was temporarily staying, he said, and later returned to King's residence.
"I went inside, and she was sleeping on her bed," described Coffin. "I remember reaching down and just making a slice across her throat and she started bleeding. … There was blood everywhere. The knife was still… stuck in her throat. … I did it. It was all premeditated. I knew what I was doing. I just had this quest where I wanted to feel what it was like to take somebody's life."
Freire admitted she still wondered why Coffin would want King, whom friends and families described as having "a heart of gold," brutally killed.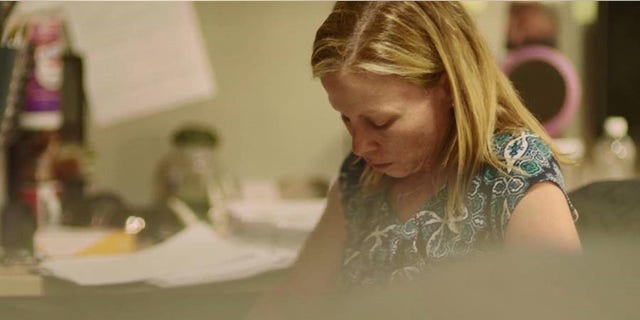 "He just seemed like a normal, average… person," she said. "Educated, clean, didn't come off as crazy in his appearance or his behavior."
Still, Freire shared that Coffin had been arrested about a dozen times in Florida and that he struggled with addiction.
"My take on it, and this is totally just my opinion, is that probably when he was drinking and using drugs, he turned into a totally different person," said Freire. "He described it that way. Whether or not you believe it.
"He would have these fantasies. … If you believe him, it seemed that when he was using… he became a different person. That he had urges. Whether he's schizophrenic or had some deep, seeded mental issues, I don't know. But it was very, very strange."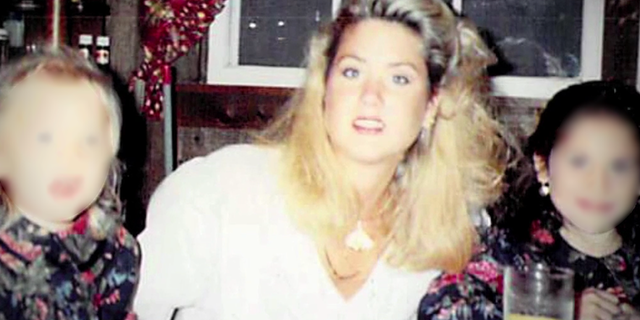 Freire also revealed that Coffin was not sober on the day he confessed.
"During his admissions, during the confession, no," she said.
Freire explained Coffin started drinking after he had an argument with his girlfriend that day.
"I think that sparked his spiral downward that day," she said. "He started drinking and admittedly went and looked for crack cocaine and used. So I have every reason to believe he was under the influence. "
Tampa Bay Times added Coffin stole some of King's jewelry when she invited him into her home. After the slaying, he then moved things around inside King's home to make it appear a robbery had occurred and tossed evidence linking him to the killing in several trash cans. Coffin then stole some of King's money.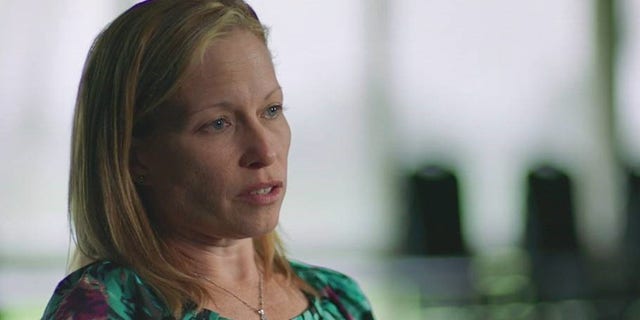 In 2015, Coffin pleaded guilty to first-degree murder and was sentenced to life in prison.
King's mother Loretta King told "Criminal Confessions" she had warned her daughter about putting her trust in strangers.
"She was always very nice and understanding to people that were down on their luck," Loretta recalled. "If somebody needed a place to stay or food, she would welcome them into her house. Fed them, got a good night sleep, and you know, out the next day.
"We would always tell her to be careful and don't invite strangers into the house. … Not everybody is good, you don't know. She always said, 'There's goodness in everybody.'"
Freire hopes her involvement in "Criminal Confessions" will educate audiences about what really happens in interrogation rooms behind closed doors.
"It's not always somebody yelling and screaming… like it is on TV," she explained. "There's a human side to it. And, I hate to say it, but there are terrible people out there that do terrible things and take advantage of people, good people."
"Criminal Confessions" airs on Saturdays and is available for streaming on Oxygen.com. The Associated Press contributed to this report.