Filmmakers Deny Sex And The City Racism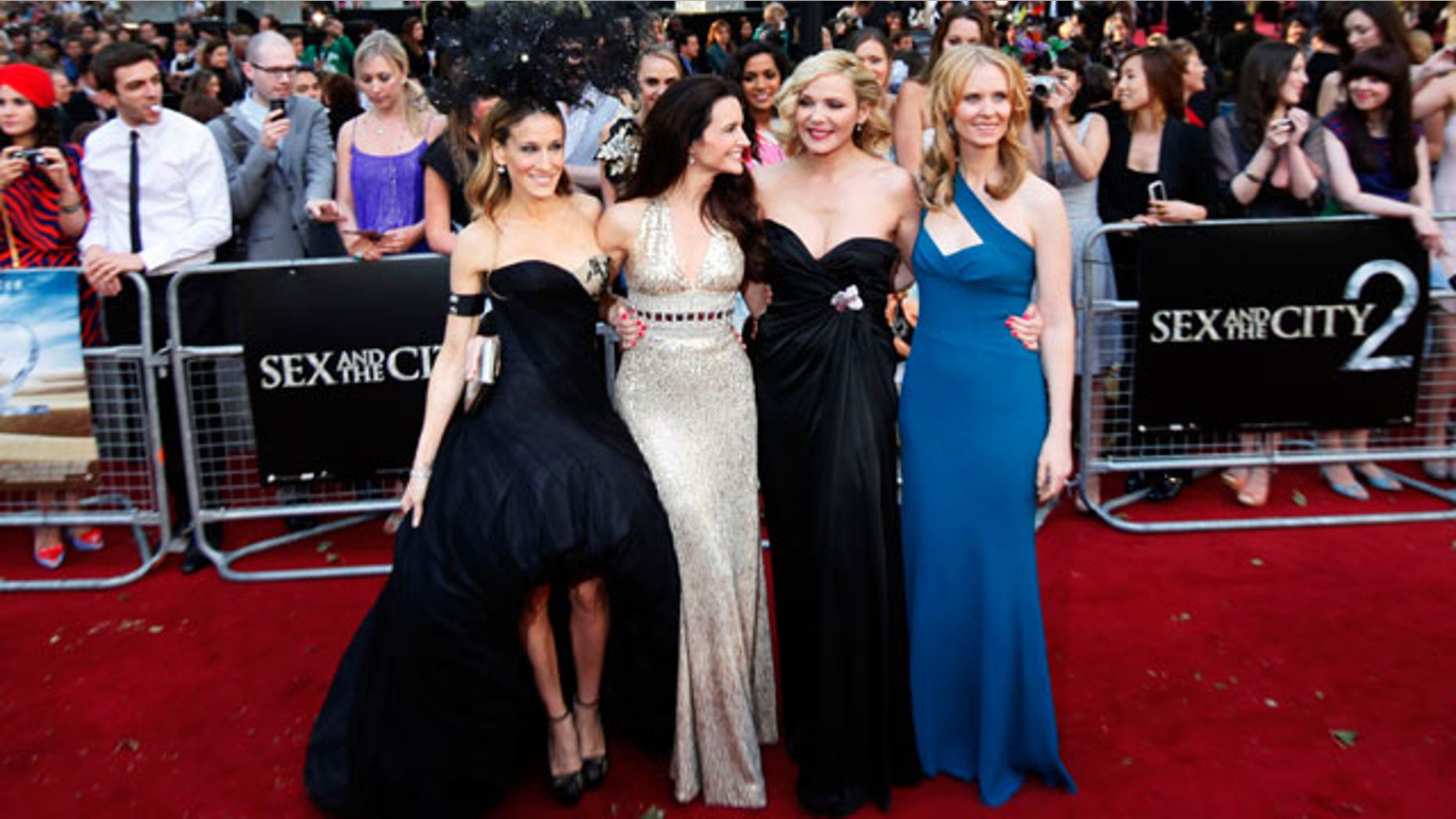 The writer of Sex And The City 2 has denied his portrayal of Muslims in the long-awaited film sequel is racist.
Scenes in which the Manhattan socialites encounter misogynist attitudes from Middle Eastern men and make jokes about women wearing the niqab - a Muslim face veil - when they take a road trip in Abu Dhabi, have caused quite a stir among film critics.
Kim Cattrall's character, the man-eating Samantha, insists on flouting the conservative dress code by wearing skimpy outfits and she upsets locals with her behavior on several occasions.
Michael Patrick King, who helped create the hit show and has written both movie spin-offs, defended it against the charges.
"To me it's not a political movie," he told Sky News. "It's an escapist comedy, but of course Samantha Jones in the Middle East puts a smile on my face only because she's inappropriate wherever she goes.
"It has nothing to do with the culture of the Middle East she insults - she insults people in New York!"
Sarah Jessica Parker, who plays the film's lead Carrie Bradshaw, said at the center of the criticism is a misunderstanding.
"Certainly Carrie is loving the experience of this rare opportunity to observe women of faith who are really loving the idea of tradition or, in fact, loving their faith and re-defining tradition for themselves," she said.
"Then there is the archetypal Samantha who is trying to bust her way out of a paper bag and acting inappropriately and we are endlessly calling her out for it.
"I think all of us, and especially Carrie Bradshaw who is the narrator, comes back saying: 'It's really important to see the world through a different lens.'"
The long-awaited sequel sees the four best friends go to Abu Dhabi after Samantha is offered an all-expenses-paid junket.
King told Sky News: "I want to take people on a big party vacation and when I looked around the world what was the current happening destination to me was Abu Dhabi and Dubai and it was thrilling because to me it's exotic, current and still very steeped in tradition and I knew the Carrie Bradshaw story was really about her dealing with tradition in New York City."
The film also adopts more mature issues for the characters, including the menopause, children having tantrums and marital strife.
The content has not been to everybody's tastes, though.
A Daily Telegraph reviewer wrote the women are "carrying on like members of an Imelda Marcos-organized hen party", in reference to the controversial globe-trotting Filipino shoe-collector.
But Cattrall insists time has moved on, with her character even finally covering up a bit more.
"When I entered my fifties I thought it's time to stop that," she said.
"It's very smart to stop before someone says: 'Don't take your clothes off.'"