Fergie 'needs auto-tune' after national anthem debacle, Wendy Williams says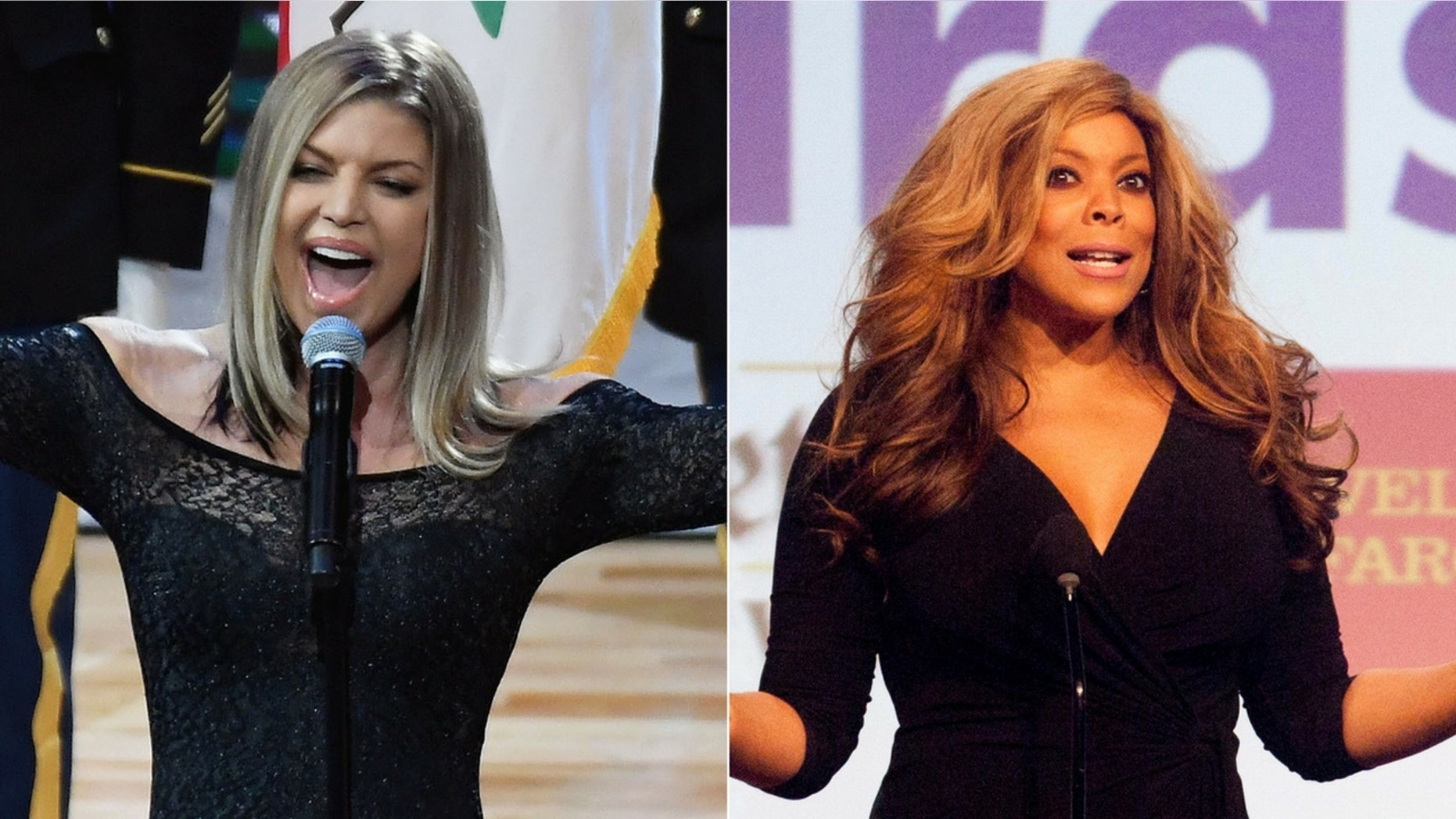 Wendy Williams just doesn't think Fergie can sing.
Williams slammed Fergie after the 47-year-old singer's rendition of "The Star-Spangled Banner" fell flat with viewers during Sunday night's NBA All-Star game. Though she said Fergie was "the best," Williams said the singer "needs auto-tune."
"There are only a few people who can sing raw... and Fergie is not one," Williams said during her show. "She needs auto-tune. Jen Lopez needs auto-tune. Janet [Jackson] needs auto-tune. Beyoncé needs auto-tune."
Fergie said she was sorry for the panned performance.
"I've always been honored and proud to perform the national anthem and last night I wanted to try something special for the NBA. I'm a risk taker artistically, but clearly this rendition didn't strike the intended tone. I love this country and honestly tried my best," the Black Eyed Peas singer told TMZ.
Williams said she felt that Fergie "didn't need to apologize" and the backlash over the performance would simmer down by next week.
MARIAH CAREY GIVES FERGIE ADVICE AFTER DISASTROUS NATIONAL ANTHEM PERFORMANCE
Williams isn't the only one mocking Fergie for the sultry rendition. Roseanne Barr, who sang the national anthem at a 1990 Padres game, chimed in about the debacle on Twitter Monday, saying: "Who saw Fergie's national anthem performance at the NBA All Star Game? I think mine was better lowkey."
Other people, including A-list celebrities and basketball players, were caught laughing Sunday during the singer's performance. On social media, Fergie faced an onslaught of criticism.
Mariah Carey, however, had nicer things to say to Fergie, including some advice amid the backlash.
"Darling, nobody needs to listen to that," Carey told TMZ while waving her hand back and forth while walking out of a Los Angeles restaurant.