Fashion Week: BCBG runway show is all fur, leather and Sami Gayle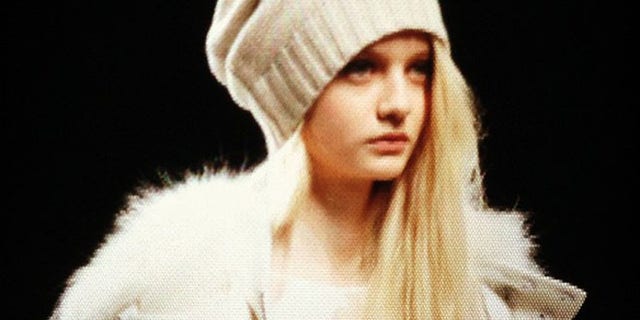 NEW YORK – The folks over at PETA probably wouldn't be too happy with the BCBGMAAXAZRIA fall 2013 collection that showed Thursday at Mercedes-Benz Fashion Week.
The show was all leather and fur as the models walked the runway.
The organization, which recently came down on Beyonce for her leather Super Bowl ensemble, is vocal about getting celebs not to wear the materials, but the stars in attendance at the show didn't seem to mind the collection one bit.
"Blue Bloods" actress Sami Gayle told FOX 411 she loves the brand because of its diversity, noting many of the styles can be worn both during the day and at night.
"The clothes are very flirty and sophisticated," she said. "I love them."
But the 17-year-old, who recently finished shooting the upcoming movie "The Congress," said this Fashion Week she expects to be bundled up.
"I will be wearing a trench coat a lot. It's freezing cold."
The actress wore a blue sleeveless dress to the show and posed backstage with model Julie Henderson.
The two then headed to the front row to watch the fall collection, which designer Lubov Azria said was inspired by a recent trip she took to Istanbul.
The models who walked the runway wore mostly blues and blacks paired with neutral tones. The collection included fur vests, fur coats, patterned fur and colored fur.
And the Twitterverse took notice.
Some referred to the show as a "fur story" and "fur parade."
"I can picture Jon Snow from 'Game of Thrones' in this BCBG fur," one user tweeted.