'Family Guy' Creator Delves Into Controversial Immigration Issue With New 'Bordertown' Show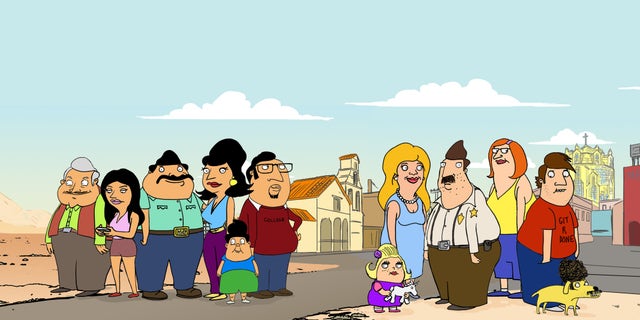 Seth MacFarlane has never been shy to straddle the dangerous line between humor and culture – and now he's pushing that juxtaposition with his upcoming new animated comedy show focusing on immigration.
The creator of "Family Guy" will tackle the perennially controversial issue in a 13-episode animated show titled "Bordertown." Judging by MacFarlane's track record, the show is sure to perpetuate Mexican immigrant stereotypes with plenty of offensive jokes.
According to Deadline, "Bordertown" is set in a fictitious desert town near the U.S.-Mexico border and highlights the daily lives of two next-door neighbors.
Bud Buckwald is a Border Patrol agent who feels threatened by the cultural changes that have taken over his neighborhood. Living next door is Ernesto Gonzales, an industrious Mexican immigrant who is proud of making it in America. The neighbors' paths cross and become bound by friendship, romance and conflict.
The series was written and created by Mark Hentemann ("Family Guy"), who will produce it with MacFarlane. On Wednesday, Chicano artist Lalo Alcaraz, the creator of the first nationally-syndicated Latino daily comic strip "La Cucaracha," confirmed he will participate in the project.
In the humor and satire site Pocho.com, Alcaraz described the project as being the "first animated prime time network TV show with a significant number of Latino characters."
"Over half the cast will [be] Mexican or Mexican-Americas or Chicanos. It will be historic," Alcaraz wrote. "I know, it's just a cartoon. But if you know me, you know how I feel about cartoons. They are super important! Cartoons have allowed me to tell truths, to pick fights with the privileged, the greedy and the stupid."
Even though the show is still just in its early days of production, it has already garnered criticism and skepticism.
"Great, just great. What the world needs. An immigration humor cartoon by a privileged white guy who will probably think this is all witty," Latino Rebels opined in a post on Tuesday.
Alcaraz was quick to defend the series, writing on Pocho.com that they were judging a show that has yet to premiere.
"Where did they see any episodes of "Bordertown?" he asked rhetorically. "We haven't even written the (expletive) show yet! We just started Monday. Do these people have a Time Machine? May I borrow it? I'd like to meet Zapata."
"Bordertown" is set to premiere in 2014 on FOX.
Follow us on twitter.com/foxnewslatino
Like us at facebook.com/foxnewslatino