Faith Hill's mother dead at 80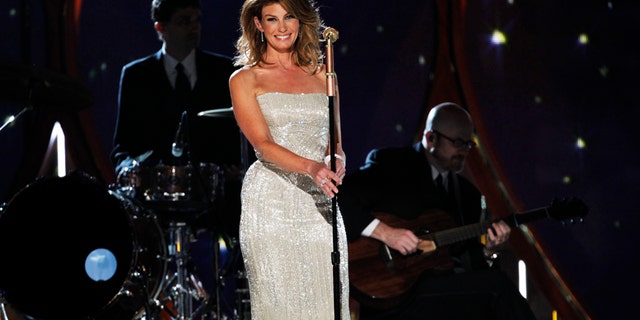 NEWYou can now listen to Fox News articles!
Faith Hill's mother, Edna Perry, has passed away at the age of 80 in a hospital in Jackson, Miss.
A native of Star, Miss., Perry died on Sunday at St. Dominic Hospital in Jackson, according to her obituary. Her cause of death has not been disclosed. Visitation took place on Monday evening Chancellor Funeral Home in Florence, Miss. Mrs. Perry's funeral service will be private.
Perry and her husband of 59 years, Wesley "Ted" Perry, adopted Faith Hill when she was just a few days old, and she grew up with two brothers in the tiny community of Star, where Hill gained her earliest musical experiences in a variety of local gigs.
Tim McGraw, Faith Hill make big announcement
She corrected Larry Kind in a 2006 interview, when he asked her about her "tough childhood."
"I actually had a pretty amazing childhood," Hill said. "I was adopted, if that's what you're referring to, but my family, my mom and my dad and my brothers, they are amazing, very stable, good Christian, God-fearing home, and a great small town of Star, Mississippi. I actually had a really stable childhood."
She attributed being adopted to developing the resilience to pursue her musical dreams.
"… I was placed into an incredible home that I mean basically is responsible for the way I am today and the backbone that I have in order to do this for a living, which is a crazy, sometimes unstable world that this projects. But the most important thing to me is about my family and that was definitely taught from my mom and dad."
Mrs. Perry is survived by her husband, Wesley Perry; her sons, Wesley F. Perry and Steve Perry, her daughter, Audrey F. McGraw, 7 grandchildren, 2 great-grandchildren, her sisters, Paula Bunch and Sara Shannon; and her brother, Pat Thaggard.