EXCLUSIVE: Local Costa Ricans Mock Mel Gibson's Antics, Want Him Out of Community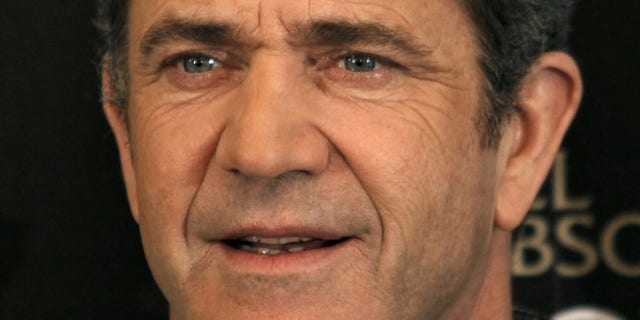 NEWYou can now listen to Fox News articles!
LOS ANGELES – Mel Gibson owns a $25.8 million ranch that sprawls across 402 acres of Costa Rica's Pacific Coast, but in the wake of the public release of those profanity-laced sexist, racist and derogatory rants secretly recorded by his former girlfriend Oksana Grigorieva, it doesn't sound as though he'll be quite as welcome at his "vacation destination."
Pop Tarts has been told that locals in Nosara, Costa Rica no longer want Gibson infiltrating their happy little community (well, at least until the heat dies down) and have even come up with their very own Mel-inspired terminology which is apparently spreading around the town like wildfire.
"If something bad happens to you, it is called the 'Gibson Wave' (being a crappy wave) or if you hear 'I just got Mel-ed' it means that person just got upset or is really peeved – the equivalent of someone going postal," explained Tim Marsh, who co-owns the high-profile Safari Surf Camp in Nosara, Costa Rica, with his brother Tyler who used to care for the property now owned by Gibson. "I even hear that someone 'had the Passion of Christ' when describing an argument with another person."
LISTEN TO EXCERPTS OF MEL'S RECORDED RANT #1 AT FOXNEWS.COM.
LISTEN TO EXCERPTS OF RECORDING #2 AT FOXNEWS.COM.
LISTEN TO EXCERPTS OF RECORDING #3 AT FOXNEWS.COM.
LISTEN TO EXCERPTS OF RECORDING #4 AT FOXNEWS.COM
So even though the controversial actor has now seemingly inspired a new "wave" of native tongue, we're told he was never one to receive special treatment.
"Mel doesn't come off too Hollywood at all, but is a bit on the eccentric side. We've had quite a few stars in and around from Woody Harrelson to Oliver Stone to Goldie Hawn and Kurt Russell. I've met Robin Williams on the beach at Playa Guiones, to having Tim Robbins and Susan Sarandon take surf lessons from us," said Marsh. "And of course, Mel and his guest Britney scooting around… so how was it when he came to town? Ho hum…just another star."
SLIDESHOW: Mel's Ex Girlfried, Oksana Grigorieva
And let's just hope Mr. Gibson doesn't let his mouth run wild on the locals, or else there could be hell to pay…
"This place is where they (celebrities) can blend in and people treat them like any other person. If you treat people nice here you will be treated nice back and as an equal," Marsh added. "There is no WOW effect here. You're judged on how you treat the locals. If you don't respect the locals, you aren't welcome."