Exclusive: CBS Considering Airing Gay Dating Site Ad During Super Bowl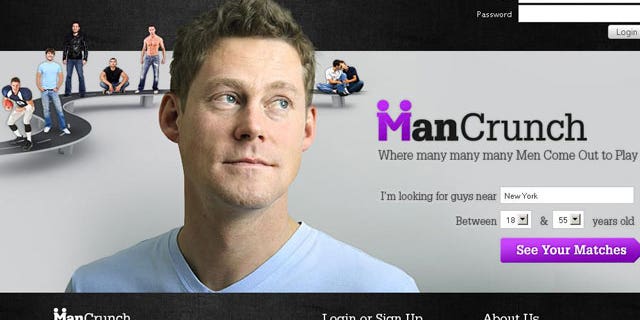 LOS ANGELES – After days of deliberations on whether to run a controversial Super Bowl ad from gay dating site ManCrunch.com, CBS has not yet reached a decision.
The 30-second spot shows two men excitedly watching the game, before their hands brush as they both reach into a bowl of chips. Suddenly, the two begin making out, much to the shock of a guy sitting close by.
According to a rep for the dating site, which operates under the slogan "Where Many Many Many Men Come Out to Play," the ad was submitted on Monday, January 18th. When the site followed up on the status of the ad on Friday, January 22nd, they were told by CBS that "the spot hadn't been officially approved yet" by network standards, and that "all the Super Bowl spots were sold out."
SLIDESHOW: Click here to see famous banned Super Bowl ads.
"ManCrunch requested the spot get reviewed anyway just in case another advertiser drops out and a spot becomes available, as often happens, and CBS agreed," added the site's rep.
ManCrunch officials said they believe CBS has no intention of airing a commercial for their gay dating service, "but do not want to officially 'reject' the spot out of fear there may be a backlash from gay advocacy groups."
However, a representative from the network told Pop Tarts that advertising spots were still open, and was unsure where that comment originated.
"The ad is still under review, the process takes a little while," a rep from CBS said. "We still have a lot of ads we have yet to review."
ManCrunch's submission is not the only controversial ad CBS has had to review this year. On Wednesday, the network announced that they had approved a pro-life commercial starring Florida quarterback Tim Tebow, funded by the conservative Christian group Focus on the Family, to air during the game.
"CBS's recent decision to air an anti-choice advertisement during Super Bowl XLIV was outrageous," a rep from advocacy group The Women's Media Center said. "Even worse is the network's about face from its own policy of rejecting controversial Super Bowl ads.
"The Women's Media Center and organizations dedicated to reproductive rights, tolerance, and social justice, are urging the network to immediately cancel this ad."
CBS is reportedly standing by their decision, and producers said they would consider accepting any other "responsibly produced" advocacy ads for broadcast.