'Enlisted' star Keith David says show is his 'way of saying thank you' to military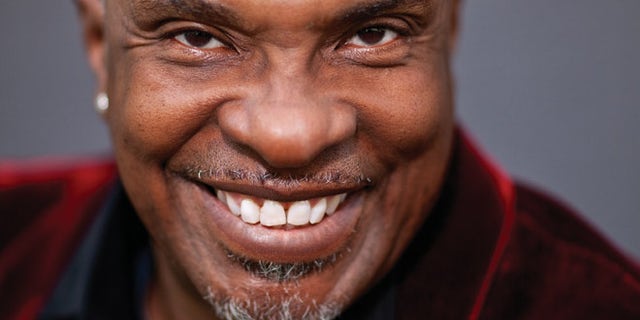 NEWYou can now listen to Fox News articles!
NEW YORK – Keith David is a celebrated actor who has been critically acclaimed for his roles in the Oscar-winning film Platoon, Armageddon, and Requiem for a Dream just to name a few. Now he takes to the small screen in the new Fox sitcom "Enlisted" as Command Sergeant Major Donald Cody. He spoke with FOX411 on how playing military members has given him a great appreciation for our men and women in uniform.
FOX411: You have acted in many military-themed movies and shows, what makes 'Enlisted,' different from the others?
Keith David: I've done many movies and played colonels, drill sergeants but it wasn't until "Enlisted" that there's a military culture and when you grow up around military culture there is a respect which is phenomenal which is why I believe that people who serve in the Armed Forces come away as better people. For whatever circumstances in their lives being in the military is a good alternative.
FOX411: When we think of the military, it's usually the men and women who are serving actively overseas however your new show features the business aspect of the military.
David: Because we've been at war for 10 years or more, it's easy to forget that the Army is also a business. The military is a business and someone has to run the business. There's people who have to run the office and that's part of what "Enlisted" is. We are backstage. We are in the office and not the theater of war. Somebody has to take care of the families of the guys that are serving so that they feel safe and secure on the job. We take care of that. We make sure that the business of the Army is run well. We are another length of that chain. If there is a weak link in the chain, the entire operation is not strong. Everyone has a job to do like a link in the chain. The machine works well when all the links are strong.
FOX411: What has the reaction been to "Enlisted" from the military community?
David: It's been just joyous. It's been wonderful to see the reactions of the family. As an actor and also as a human being, there's nothing more gratifying than someone telling you you're doing a good job and that reflects their reality. I believe that we're doing and what we're doing with humor, we are doing homage to our men and women in our armed forces. It's our way to say thank you.
FOX411: If you can say anything to our active service members and veterans, what would it be?
David: I want to say thank you from the bottom of my heart that you have done your job to serve our country. It does not matter in what capacity you have served. I'm extremely grateful.
"Enlisted" airs on Fox on Fridays. Check your local listings for times.