'Empire' actor Derek Luke shuts down haters, defends 17-year marriage to Hispanic wife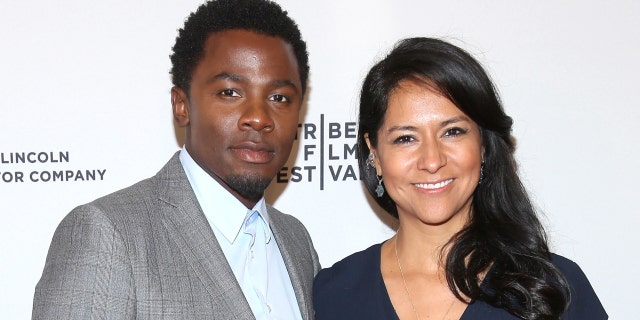 Actor Derek Luke has been happily married to his wife Sophia Adella Luke (nee Hernandez) for 17 years. They have been solid, but their relationship has been rubbing his African-American fans the wrong way for a while — for "marrying outside his race."
With social media as prevalent as it is, fans have taken to posting comments on Luke's Instagram account complaining of his wife being Hispanic and not African-American.
Although in the past the "Empire" actor seems to have been able to brush the comments aside, there is only so much he can take, and this time he went on a rant defending his marriage and slamming critics. He said the comments about his wife being of another race were "bugging me out."
"I never usually entertain the opinions of others because everyone is entitled to their own opinion. (Positive or Negative)," Luke wrote in an Instagram post sharing a photo with his wife. "But we're in the year of 2015 & when should it be a 'problem' to date outside your race? Why is that an issue AGAIN?"
He continued: "Who one chooses to date is that person's business. Instead of focusing on (Happiness) & (pure Love) for some reason folks are still focuses on (Color). Doesn't make sense to me. But I guess that's the ignorance of OTHERS."
Luke said Sofia might not be black but "she is mine."
"And she's mine with a heart of gold," he wrote. "People are so quick to judge but can't even distinguish the difference of another's race. Sophia Luke is Hispanic. She's not white, she's not black, she's not Chinese, she's Hispanic. And she's mine!!"