Emma Stone and ex-boyfriend Andrew Garfield spotted dinning out in NYC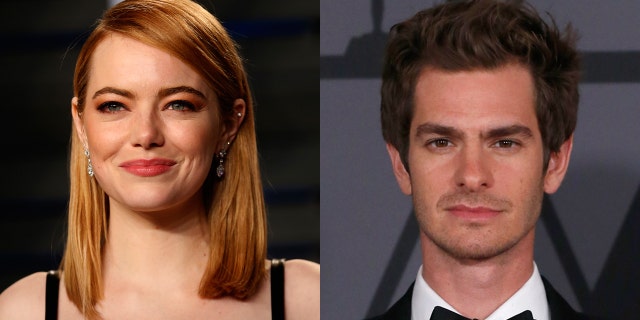 Emma Stone looked happy dining with her fellow-movie-star ex-boyfriend Andrew Garfield in the West Village on Tuesday night.
The pair, who dated on and off for three years before splitting in 2015, were spotted at restaurant Dell'anima "looking very much like a couple," we're told.
"They were talking and sitting very close," a spy told Page Six. "They were laughing and smiling. They both seemed happy."
The pair, who we hear are just friends, have been on good terms since their breakup and regularly compliment each other publicly.
Stone has been seen hanging in town with her current co-star Justin Theroux, who recently split from Jennifer Aniston.
Stone and Theroux arrived together to Rihanna's Met Gala after-party, spies said, and are filming the series "Maniac" with Jonah Hill.
Stone and Garfield were seen spending time together in London last summer when he was starring in "Angels in America" there.
This story originally appeared in the New York Post.