Eli Roth, Lorenza Izzo announce split in profanity-laced Instagram posts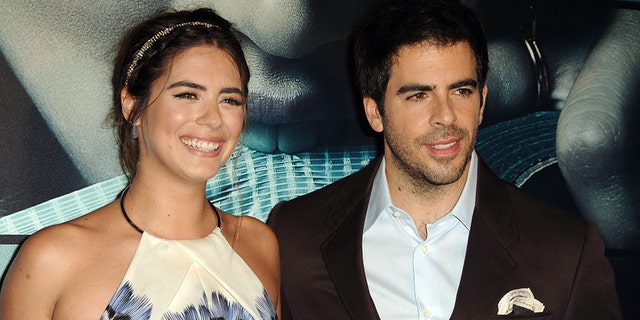 Horror movie director Eli Roth and actress Lorenza Izzo announced on Instagram that they are "choosing to separate" as a couple.
According to TMZ, the 46-year-old filmmaker submitted paperwork in Los Angeles to divorce his 28-year-old wife on Monday. The pair got married back in November 2014.
Both Roth and Izzo posted a snap of themselves on the set of "The Green Inferno," Roth's 2013 cannibal flick in which Izzo starred, along with a statement.
KYLIE JENNER, TRAVIS SCOTT POSE FOR A SEXY GQ PHOTOSHOOT, OPEN UP ABOUT THEIR LOVE AND THE 'KARDASHIAN CURSE'
"We've had an incredible journey together, we love each other very much, and will remain the best of friends," the couple wrote. "We are grateful for the six wonderful years together but have decided to go our separate ways to have the most fulfilled, joyous lives we can."
The romance may be over, but the pair still vowed to maintain a professional relationship.
KHLOE KARDASHIAN AND TRISTAN THOMPSON ARE IN COUPLES THERAPY, FAMILY FRIEND SAYS
"We wish to continue working together creatively and are ultimately separating so we don't f---ing kill each other," they added.
Izzo has appeared in several of Roth's movies: in addition to "The Green Inferno," she starred in the 2015 flick "Knock Knock" and has a role in "The House With a Clock In Its Walls," which is due out in September.