Dylan Penn 'rarely comfortable' when modeling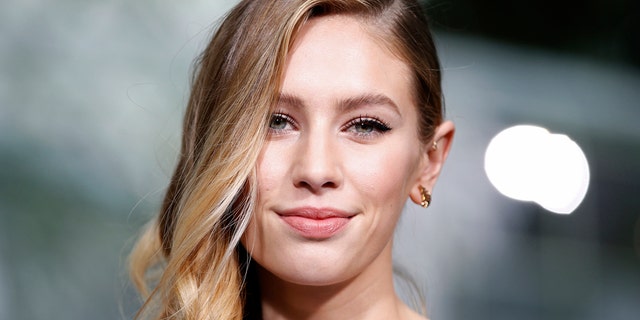 LOS ANGELES – Dylan Penn, the daughter of Robin Wright and Sean Penn, has made a name for herself in the modeling world, but she revealed to FOX411 she isn't necessarily comfortable in front of the cameras.
"I'm rarely comfortable during a shoot," she said. "There are times when I have a good time and I feel really comfortable with the photographer and the crew. But most times, it's awkward, and I don't really like having my picture taken anyway and modeling is kind of painful at times but it's what pays the bills and I'm very lucky to get the jobs I have been fortunate enough to have."
Now starring in her first feature film, "Condemned," the 24-year-old doesn't know if she will ever get used to seeing herself onscreen.
"It was great; I was just really excited to work with Eli (Gesner, director)," she said. "Watching myself on screen period was just the weirdest thing ever, and I can't really describe it. It was bizarre. I don't know if I will ever get used to that."
The novice actress revealed the advice her famous parents shared with her.
"My dad, when I started shooting, he said 'the one thing I would tell you is obviously you are playing a character—you are playing someone who is not you, but if you have a line that is so not you or you wouldn't say or you do something that feels false don't do that. Redo it and change the line so it is more you. Because if you do something that feels false, it will read as false.'"
The model also recently got to meet her dad's ex Madonna for the first time.
"It was great to finally meet her; you grow up hearing stories of your dad and Madonna and their tumultuous relationship and they were so young," she explained. "It was cool to meet this woman who knew my dad at such a young age, it was great! They are close friends and so cool with each other. It's nice to see that respect still remains and there is still love for each other there. It makes me happy. It makes me think I can have that with my ex-boyfriends when we are older."