Drake, Meek Mill end long-standing feud at Boston concert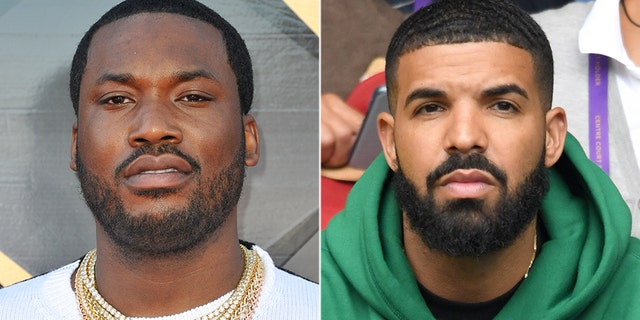 The feud between Drake and Meek Mill appears to be over.
Drake brought out Meek Mill during his concert at TD Garden in Boston on Saturday night. The two were seen in multiple videos posted onto social media embracing each other.
"This really gave me peace of mind tonight," Drake wrote in an Instagram message. "Healing and moving forward created one of the most electric and gratifying moments of my career. @meekmill I'm happy that you are home and that we could find our way back to our joint purpose."
The long-standing beef between the two hip-hop stars stemmed from Meek Mill accusing Drake of ghostwriting lyrics on a song featured on Meek Mill's 2015 album "Dreams Worth More Than Money."
Meek Mill said that it was Quentin Miller who was writing for Drake, and multiple recordings of Miller performing several forthcoming Drake songs were released. However, the producer and longtime friend of the Toronto rapper defended Drake.
Drake soon debuted the song "Charged Up," widely seen as a response to Meek Mill. He then released a subsequent track titled "Back to Back," which criticized Meek Miller further for only responding to him through tweets. Meek Mill responded with "Wanna Know," which was heavily panned.
The feud continued into the end of January 2016, with Drake releasing "Summer Sixteen" to hit at Meek Mill. The Philadelphia rapper jabbed back with a verse on Fat Joe and Remy Ma's "All the Way Up" remix.
A couple years later, all the angst between the two seems to have dissipated.
Meek Mill also thanked Drake in May for his support for his prison release.