Drake is financially supporting ex-porn star and alleged child, report says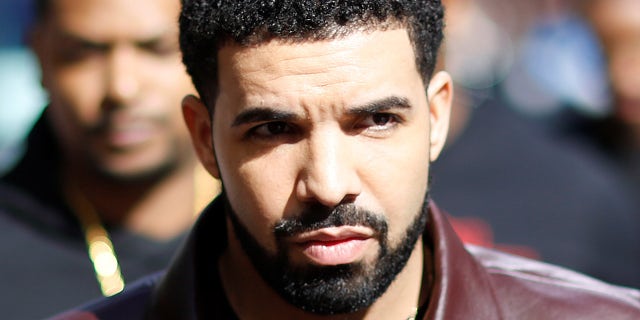 NEWYou can now listen to Fox News articles!
Drake is financially supporting the former French porn star who claims the Toronto rapper is the father of her child, a new report says.
Drake has been paying money to Sophie Brussaux and alleged son Adonis since before the baby was born, TMZ reported Thursday.
The rumors surrounding Drake's potential child was ignited earlier this week when Pusha T released a diss track calling Drake a "deadbeat" father on the song "The Story of Adidion."
"Adonis is your son. And he deserves more than an Adidas press run, that's real. Love that baby, respect that girl. Forget she's a porn star, let her be your world," King Push raps.
Drake was first linked with Brussaux in January 2017, according to Page Six. Months later, she claimed that she was pregnant with Drake's child and was suing him for child support.
A representative for Drake had denied the claim.
"This woman has a very questionable background. She has admitted to having multiple relationships. We understand she may have problems getting into the United States," the rep told TMZ. "She's one of many women claiming he got them pregnant. If it is in fact Drake's child, which he does not believe, he would do the right thing by the child."
Drake has yet to speak on the allegations that he's the child's father.
He only addressed the photo that Pusha T used as his cover art for his freestyle track.