Donald Sterling Says V. Stiviano 'Hates Being Part Black' And Is The Real Racist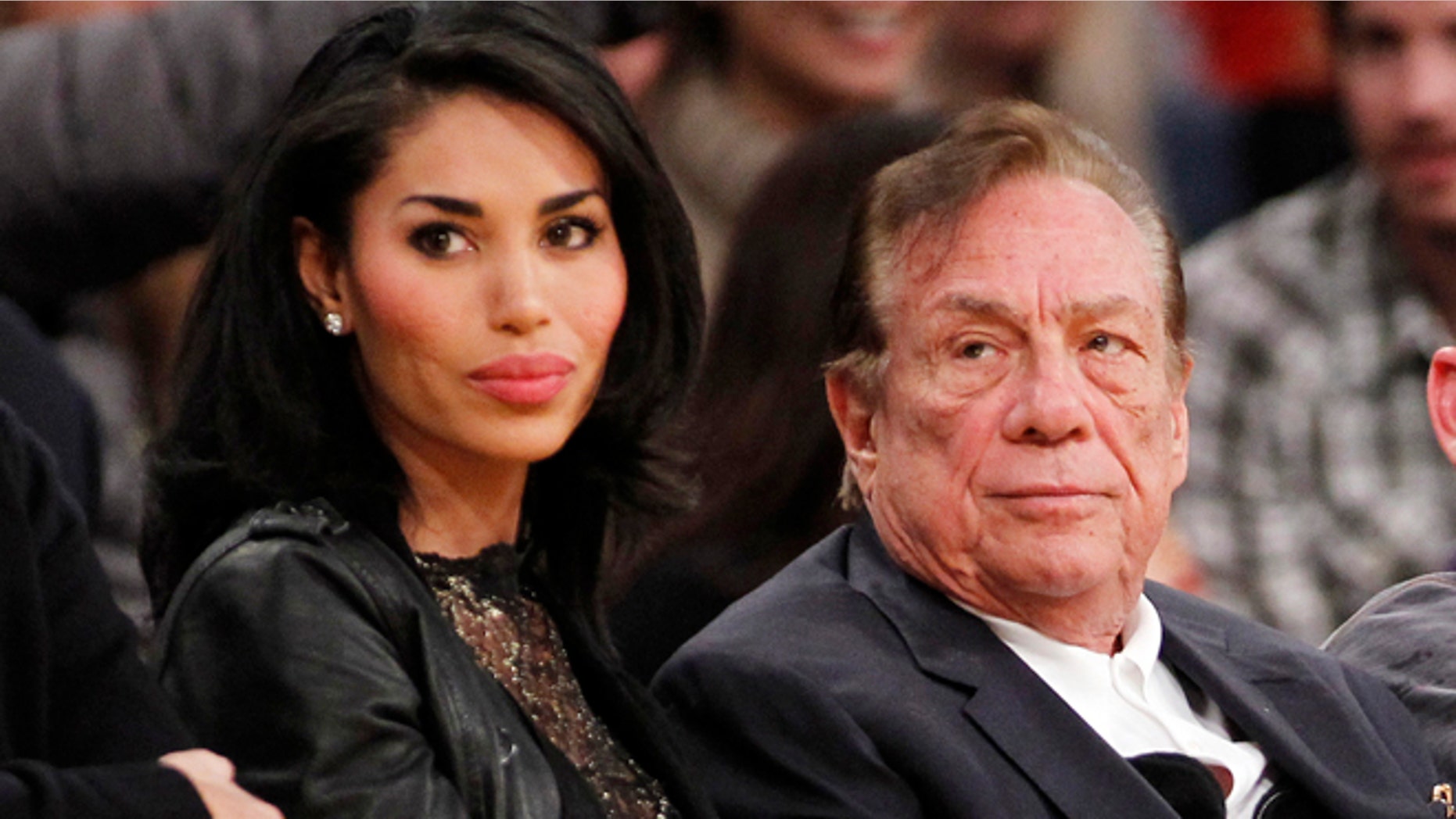 In the seemingly never-ending Donald Sterling saga, the 81-year-old embattled Los Angeles Clippers owner has opened another can of worms by claiming that his jilted ex-lady friend V. Stiviano "hates being part black" and "bleaches her skin."
In a new recording obtained by the Daily Mail, Sterling is heard saying that Stiviano – who is part African-American and part Mexican – is the real racist in the scandal.
"She is the most discriminatory person I have ever met," he said in the recording.
"She tried so hard to make her skin white," Sterling added. "She asked me if liked black skin; I really didn't think about the color of her skin."
The Clippers boss continued by saying that Stiviano loathed her skin color and told him that she wanted to be white.
He added that she said: "I didn't want to be black . . . My brothers and sisters are Mexican. Do you know what it is like to wake up every morning and want to be white?"
In this new recording – one of a number that have surfaced since his initial racially charged remarks came to light – Sterling asks how the owner of an NBA team can be racist.
"How could you be in [basketball] and be a racist?" he asked.
The new recording comes only days after Sterling blasted NBA legend Magic Johnson during an interview.
"He's got AIDS!" Sterling said loudly at one point in the interview, cutting off CNN's Anderson Cooper as the interviewer attempted to cite Johnson's accomplishments after Sterling asked, "What has he done, big Magic Johnson, what has he done?"
The comments earned Sterling quick condemnation from the league that was already trying to rid itself of the owner.
Commissioner Adam Silver, who gave Sterling a lifetime ban and $2.5 million fine two weeks ago, issued a statement saying, "While Magic Johnson doesn't need me to, I feel compelled on behalf of the NBA family to apologize to him that he continues to be dragged into this situation and be degraded by such a malicious and personal attack."
"The NBA Board of Governors is continuing with its process to remove Mr. Sterling as expeditiously as possible," the commissioner added.
Johnson, who appeared on Cooper's show on Tuesday, said Sterling has badly outdated views about minorities and is shockingly ignorant about HIV and AIDS for such a prominent public figure.
"You can't make those comments about African-Americans and Latinos. You just can't do it," Johnson said, but then mostly avoided lashing back at criticism from Sterling.
"Here's a man who you would think would be educated, and a man who is smart enough to build this type of wealth and own a team and have an incredible platform to change the world," Johnson said. "But he's doing it in a negative way."
After his CNN appearance, Johnson tweeted, "After this week, no more Sterling talk."
During his interview on Monday, Sterling changed course briefly to call Johnson "a good person," but soon resumed his criticism.
"He acts so holy," Sterling said. "He made love to every girl in every city in America, and he had AIDS, and when he had those AIDS, I went to my synagogue and I prayed for him, I hope he could live and be well. I didn't criticize him. I could have. Is he an example for children?"
Cooper corrected Sterling, explaining that Johnson was HIV-positive but did not have "full-blown AIDS."
Sterling briefly adjusted his language but not his tone.
"What kind of a guy goes to every city, has sex with every girl, then he catches HIV? Is that someone we want to respect, and tell our kids about?" Sterling said. "I think he should be ashamed of himself."
The Associated Press contributed to this report. 
Follow us on twitter.com/foxnewslatino
Like us at facebook.com/foxnewslatino