Did ESPN announcer make racist comment about Venus Williams?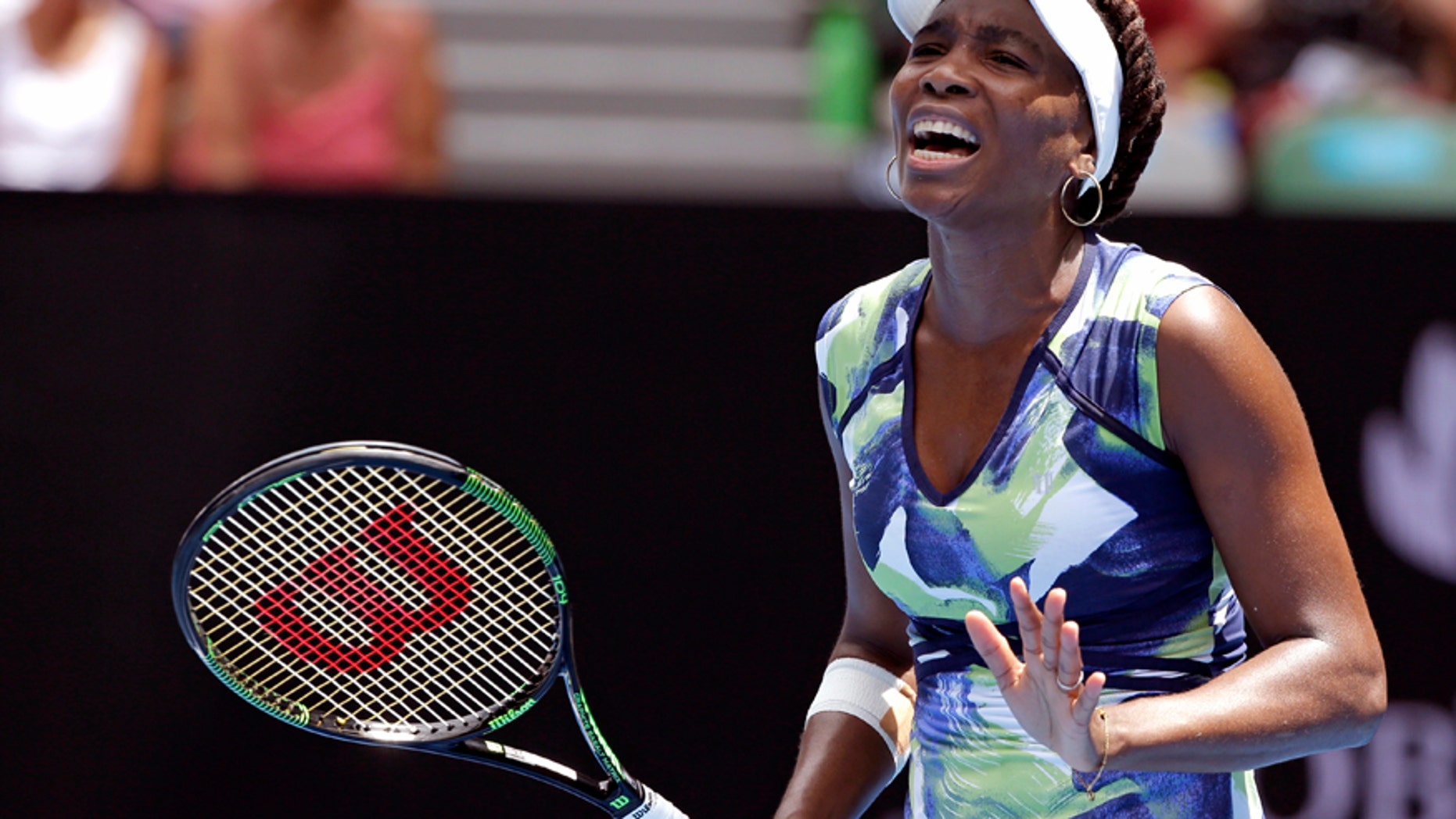 Did he say "gorilla" or "guerrilla"?
ESPN announcer Doug Adler came under fire on social media for a comment he made about Venus Williams during her second-round Australian Open match against Stefanie Voegele on Tuesday.
Adler's comment was captured by Twitter users who shared video of his commentary during the match. He can be heard narrating, "She misses a first serve and Venus is all over her. You see Venus move in (and) put the gorilla [guerrilla] effect on. Charging."
The Twitterverse was quick to respond to Adler's choice of words.
Doug Adler needs to apologize to Venus and fired from @ESPN. Under no circumstances do you make an analogy of a gorilla to a woman of color

— Shanna 🍍 (@PinaCocoblog) January 18, 2017
@espn ESPN commentator Doug Adler should be fired NOW for comparing Venus Williams to a gorilla. Period.

— Heidi618 (@HereinOhio) January 19, 2017
@ESPN needs to sack Doug Adler. Cannot be making comments like that about one of the greatest athletes in this day and age.

— James Phillips (@thegreatswerve) January 19, 2017
@TWA_tennis_blog @ESPNTennis I must say Doug Adler is Racist and must be dismissed and barred from Tennis world immediately with heavy fine

— Ramesh (@Rameshsoba) January 19, 2017
However, some social media users defended Adler, saying the comments were taken out of context and that Adler meant "guerrilla."
A spokesperson for ESPN told FOX411 that Adler should have been more careful in his word selection and has apologized for his remarks. He has been removed from his remaining assignments.