Derek Jeter defends Colin Kaepernick's national anthem protests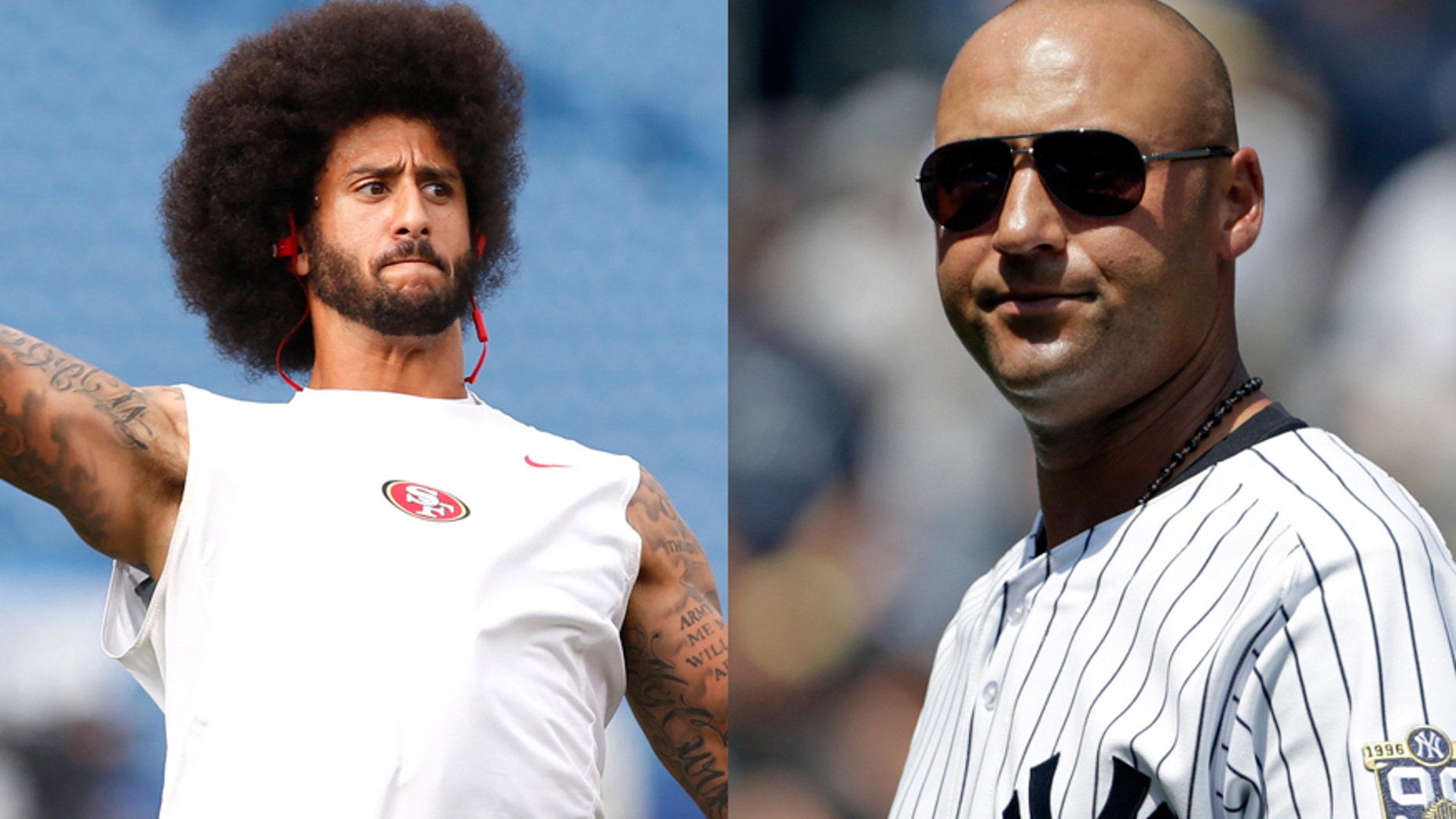 Derek Jeter spoke out in support of NFL star Colin Kaepernick's protest of the national anthem.
The former Yankees player, who did not speak directly about Kaepernick's protest, said people with a platform "should impact people's lives in a positive way."
"If you have the platform to speak up and you choose to do so, then that is your prerogative," Jeter said at a 20th-anniversary celebration for his Turn 2 Foundation at Cipriani Wall Street, according to Page Six.
Kaepernick set off a firestorm of controversy when he refused to stand during the National Anthem prior to a preseason game in August.
"I am not going to stand up to show pride in a flag for a country that oppresses black people and people of color," Kaepernick told NFL Media at the time. "To me, this is bigger than football and it would be selfish on my part to look the other way."
The Associated Press contributed to this report.