Demi Moore Splitting From Ashton Kutcher as Woman Comes Forward With Alleged Affair, Report Says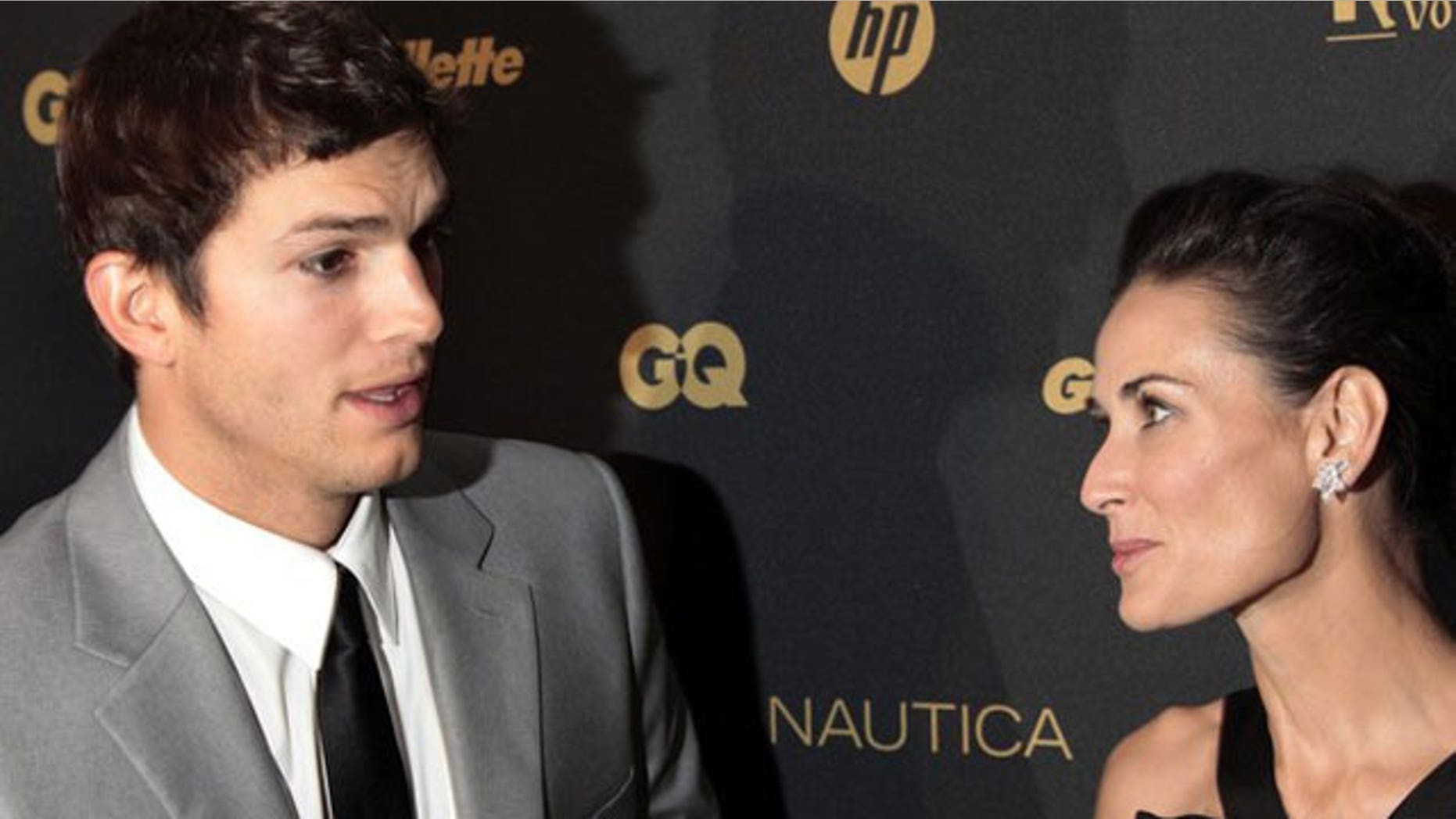 A 23-year-old woman has come forward with the bombshell claim that she had a fling with Ashton Kutcher at a San Diego club last Friday, the same weekend of his six-year wedding anniversary with wife Demi Moore, according to a report from Radar Online.
According to Radar, the unidentified woman has gone into hiding and hired a top Hollywood attorney.
The "Two and a Half Men" actor and his movie star wife's anniversary was Saturday, September 24, the night after the alleged incident took place. Sources told Radar that Ashton, 33, partied into the wee hours of the night Friday and was not behaving like someone "celebrating a wedding anniversary."
The woman's claims follow a Star magazine report that Kutcher and Moore have separated as a result of his alleged constant cheating.
"Ashton and Demi have separated and the marriage is over," a source close to the pair told Star magazine.
On September 23, the night Kutcher was allegedly out partying, Moore, 48, sent a cryptic tweet, quoting Greek philosopher Epictetus. ""When we are offended at any man's fault, turn to yourself & study your own failings. Then you will forget your anger," she wrote.
Days later, she tweeted a photo of herself with her eyes closed, writing "I see through you.... twitpic.com/6r21p5 ." Comments under the photo included "stay strong" and "Hope everything is ok."
Earlier this week, Moore walked the red carpet alone at the premiere of "Five," her new Lifetime project with Jen Aniston and Alicia Keys. The actress' super skinny frame shocked onlookers.
Last year, Kutcher was accused of having a fling with 21-year-old Brittney Jones while Moore was filming a movie in Detroit. He denied the claims and threatened legal action after tabloids published the report.
Kutcher and Moore have not responded to the allegations.