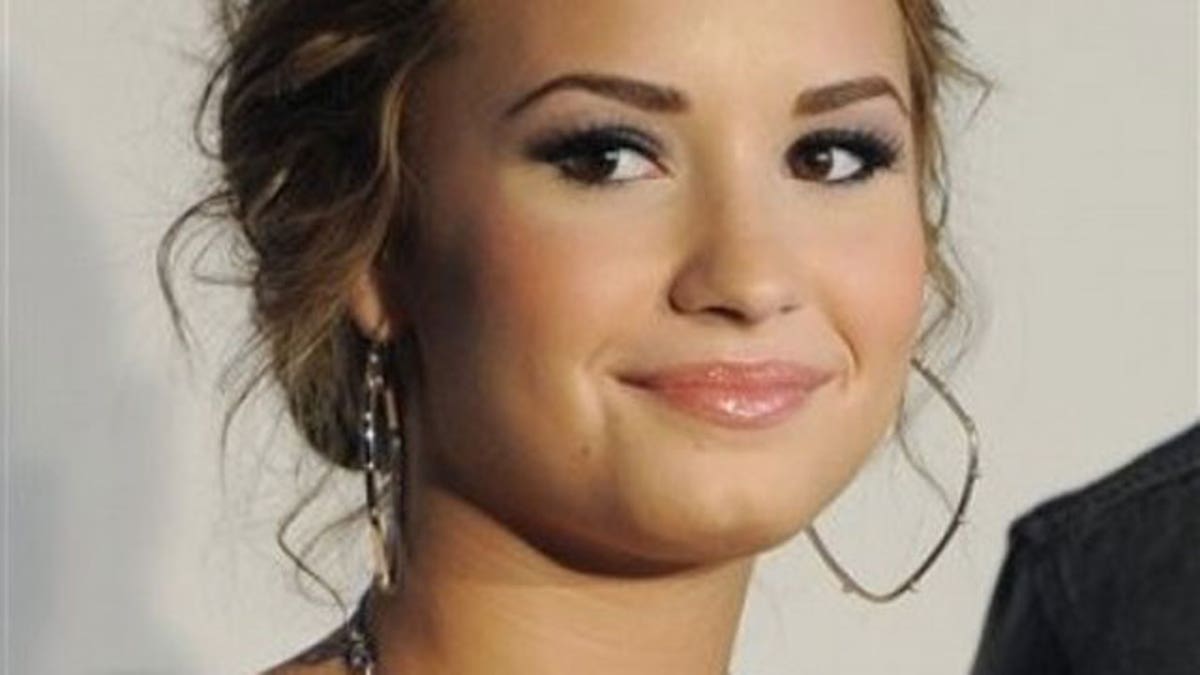 Demi Lovato attacked the Disney Channel on Twitter last week for mocking eating disorders and using increasingly smaller stars in their shows that cater to tweens. The network was quick to offer an apology, but experts say Lovato opened the Pandora's Box about the dangerous effects television shows can have on the negative body image of young women.
"The producers and writers should have known that a comment like this is ridiculous to be said on air by a character on any program targeted at teens," nutritionist Rania Batayneh tells Fox411.com.
Lovato's beef was with a joke made about eating disorders on the show "Shake it Up." One of the show's characters joked: "I could just eat you up, well, if I ate."
"It is not a notable character trait to 'not eat,'" Batayneh said. "We have seen time and time again Disney actresses who struggle with their weight who are a bit obsessed as adults with their physique or just lose control all together and let themselves go. There needs to be a focus on health and wellness and for teens."
After watching the offensive episode, the "Skyscraper" singer and actress, who has been very public about her own struggles with eating issues, tweeted: "What are we promoting here? #notfunnyATALL. I find it really funny how a company can lose one of their actress' from the pressures of an EATING DISORDER and yet still make [a] joke about that very disease."
She followed it up with another message. "And is it just me or are the actress' getting THINNER AND THINNER.... I miss the days of RAVEN, and LIZZIE MCGUIRE. EATING DISORDERS ARE NOT SOMETHING TO JOKE ABOUT," she tweeted, referencing the actresses Raven Symone and Hilary Duff.
A rep for Disney told Fox411.com they are aware of Lovato's concerns.
"We issued a response via Twitter on Friday evening (pasted below). The "Shake It Up" episode premiered one year ago (December 12, 2010) and has been televised periodically since then. We also pulled an episode of "So Random" from the schedule to evaluate it."
This is the tweet the rep was referencing: "We hear you & are pulling both episodes as quickly as possible & reevaluating them... It's NEVER our intention to make light of eating disorders!"
Indeed the Disney Channel is not entirely bereft of positive body role models. The character Trish, played by the actress Raini Rodriguez on the show "Austin & Ally" is not a classic size 2. But Trish is an outlier on television, which experts say features mostly very thin young girls.
"This controversy goes beyond Disney. The fact that they apologized to Demi Lovato, for possibly making fun of eating disorders, is proof that the media, parents, needs to be very careful in the messages we give to our girls and boys regarding body image," explains Dr. Jeffrey Gardere, an assistant professor at Touro College of Osteopathic Medicine. "The fact is we have become an obsessive and prejudiced society when it comes to body image and being thin for girls. By constantly portraying these so called perfect bodies in the media, it can promote unhealthy eating, diet, and food disorder practices that can cause injury and sometimes death, not to mention the psychological damage that can severely impact self image and self-esteem."
Networks and shows that cater to children need to be more mindful in both casting and writing to ensure that children of all shapes and sizes are represented and that serious eating issues are not mocked or marginalized, says psychotherapist Dr. Jenn Berman, the creator of the "No More Diets" iPad app.
"Corporations have a huge responsibility when creating programming for children, tweens and teens to be sensitive and help create positive body image instead of helping to create eating disorders," Berman told Fox411.com. "They need to put girls and boys who have all different types of bodies and sizes and shapes in their shows and be very sensitive when talking about eating disorders to not make jokes about restricting and disorders."