Disney Channel Pulls Eating Disorder Jokes After Demi Lovato Blasts Network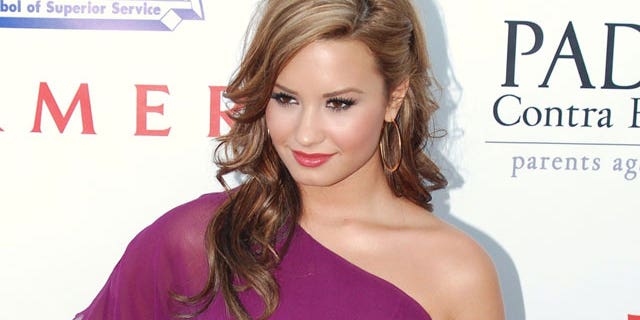 LOS ANGELES – The Disney Channel has pulled episodes of two of its series off the air after former Disney starlet Demi Lovato blasted the network for making light of eating disorders.
The former "Sonny with a Chance" actress spent two months in an Illinois rehab facility in 2010 to deal with "emotional and physical issues," including eating disorders and self-mutilation.
She took to her Twitter account Friday night to complain that the Disney Channel series "Shake it Up" included the joke, "I could just eat you up -- well if I ate."
"I find it really funny how a company can lose one of their actresses from the pressures of an EATING DISORDER and yet still make jokes about that very disease," she wrote. "And is it just me or are the actresses getting THINNER AND THINNER?"
The network responded on Twitter, telling the 19-year-old star it was pulling the episode, as well as an episode of its series "So Random" -- which was spun off from "Sonny with a Chance" after Lovato left the show to enter rehab.
"We hear you and are pulling both episodes as quickly as possible and reevaluating them," read a message from the Disney Channel's Public Relations Twitter account. "It's NEVER our intention to make light of eating disorders!"
In a video message to her fans in March, Lovato claimed her stint in rehab was "probably the darkest time in my life."